After a little break after the holidays I got the itch to do something creative again. So when Country Chic Paint sent me some to try out, I couldn't wait! (used code homegirl10 for 10% off your first order!)
I have had this wood piece in my staging inventory for years and I have always loved it. I wanted to bring it home but the wood just wasn't working for me. So in typical homegirl status, I painted it white.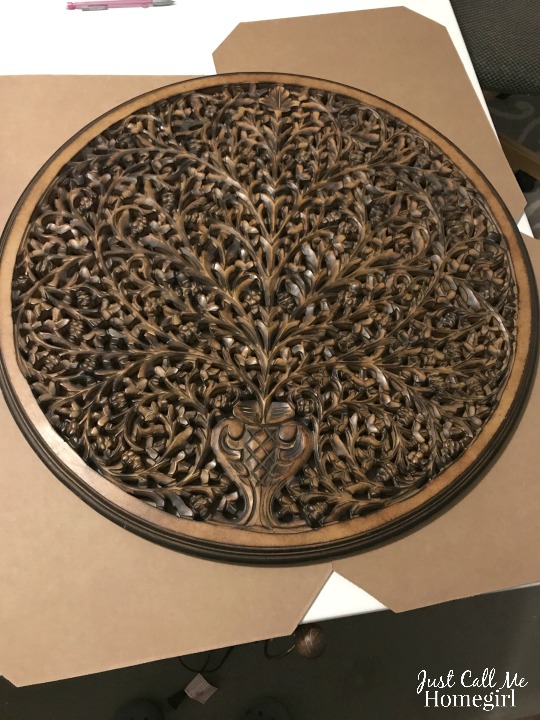 I used Country Chic Paint in Simplicity. The paint is clay based and goes on so smooth. It's all in one which means no need to prime most pieces! Also great for interior and exterior with great coverage and a chalky finish. I used two coats and when it was dry I lightly sanded it. It distressed beautifully!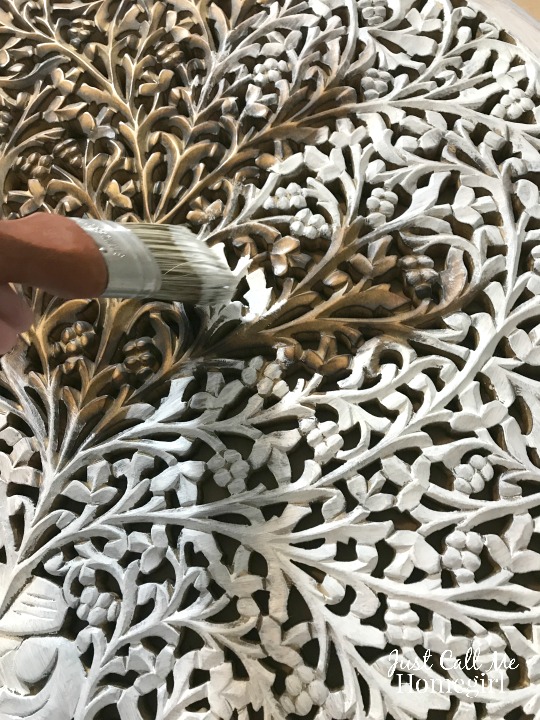 They also sent me their Gray Wax which I was excited for. I lightly applied the wax and rubbed some off with a damp rag if it got to much. I just wanted a soft color and for the gray to add a little more dimension in the crevices of the wood.
I loved the way it turned out! This year I am thinking about painting our entire dining room/living room another color. I also want to remove the chair rail and switch a few things out. So for now this piece looks so great here!
Before it was a printer tray that held some of my rock collection. But I needed a change. So I sold it and put this up! The white brings a little brightness to this corner and I am pretty happy! Oh, and the hubby noticed it right away which a quite an accomplishment for him..but he didn't notice the printer tray was gone for two days…he's getting better.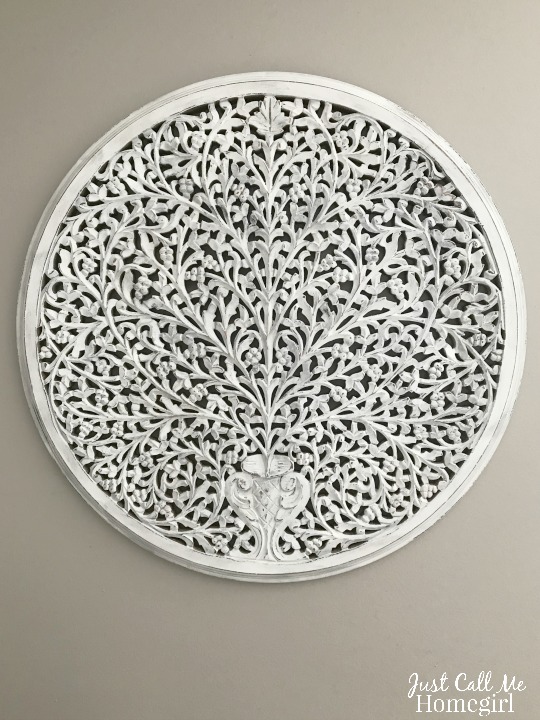 What do you think? Try Country Chic Paint and get 10% off your first order using coupon code: homegirl10
To see the rest of our living room and projects take a tour of our home!