I feel like this post is so late. Not because I have been taking my time writing it, but because it's the middle of April and we finally had warm enough weather to refresh the sunroom out of winter hibernation!
Oh, and it was only two days. Now it's too cold again to actually enjoy it. Come on Spring!!!
If you are not familiar with my sunroom, I talk about it all the time. It's my favorite room in our home and I have completely made it over. Since living here the last 5 years.
Want to see what it looked like when we moved in? Here ya go…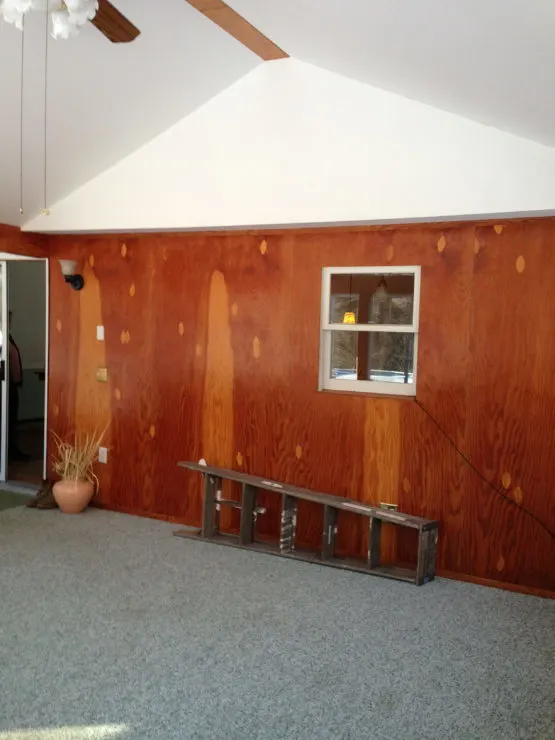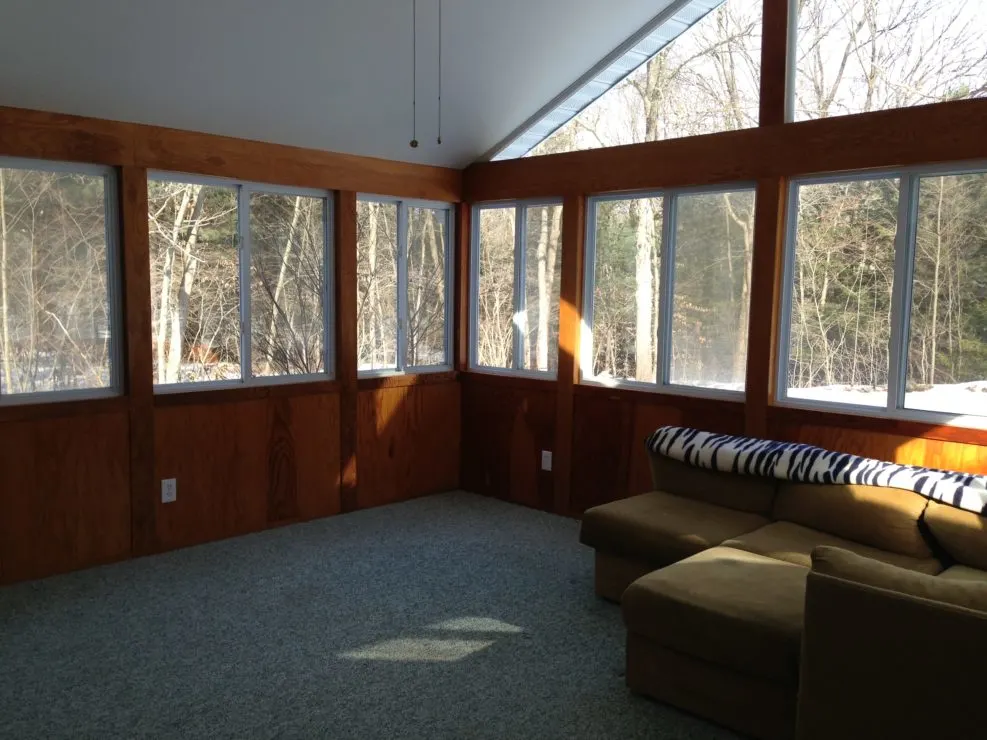 I have done so much to this room and completely transformed it. You can see each project in the "Our Home" menu. Or just click here.
Now it looks like this…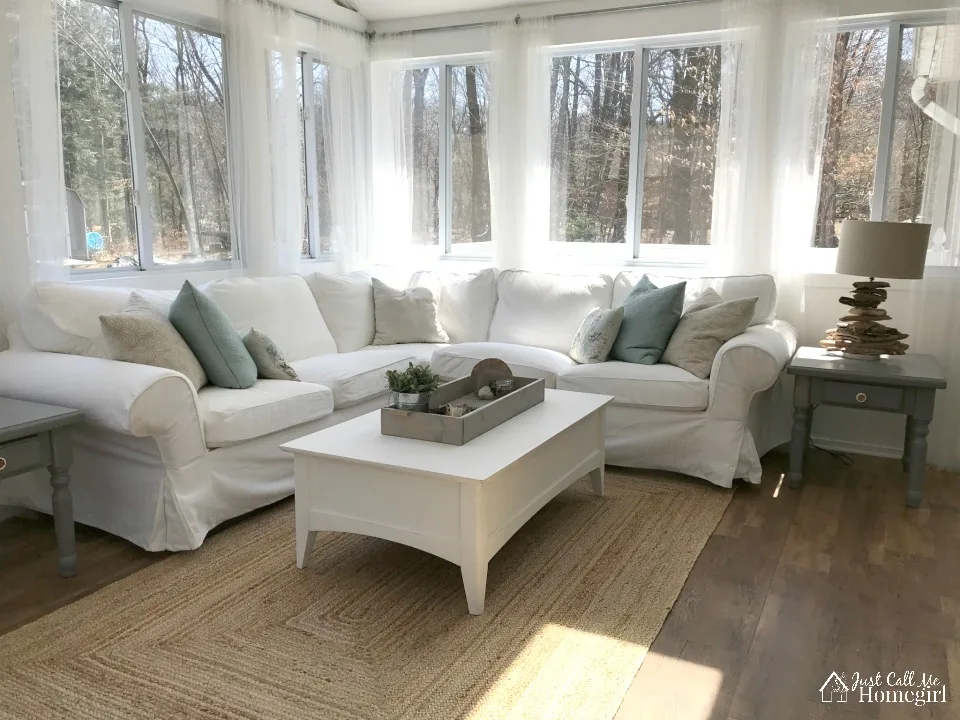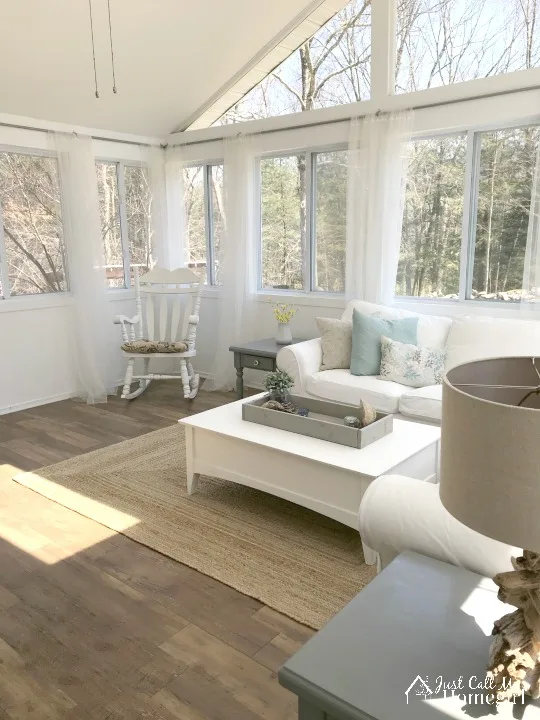 One of the things I changed out since last year is the rug. Before I had the rug that is below that I got new at Goodwill. It's a Target rug I purchased because I needed something but I always thought it didn't fit the room.
So when (affiliate link) Natural Area Rugs contacted me about sending a natural rug I jumped at the chance because that is exactly what I wanted for the space.
How beautiful is this (affiliate link) Armor Jute rug? It's just fits the space aesthetic so much more than the other one don't you think?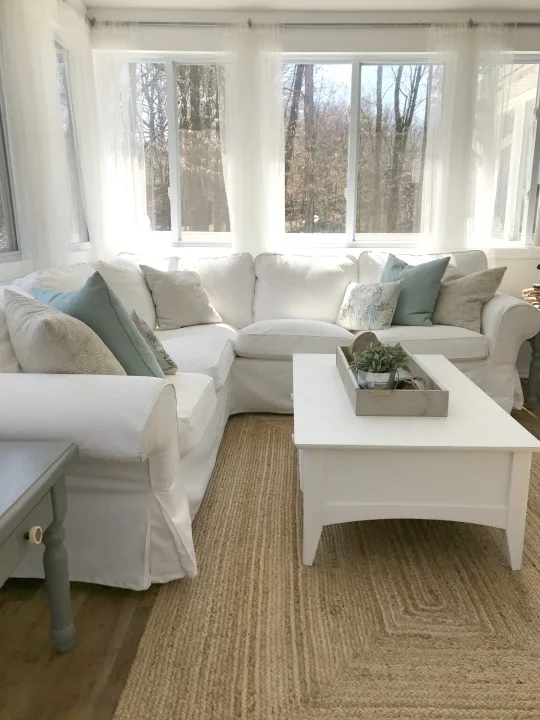 I also added new pillows and some pretty florals around the space.
The sunroom is now ready for Spring! I just have to wait for some warm weather so we can actually enjoy it!
Remember to see a list of all the projects in this room and the sources of products go here.