When my little man was a year old I purchased a big bag full of vintage puzzles from a yard sale for $3. Awesome deal right?
The lady told me there was a puzzle with a piece missing I told her my son is one he won't care. Well, now he's two and a half and he most definitely cares.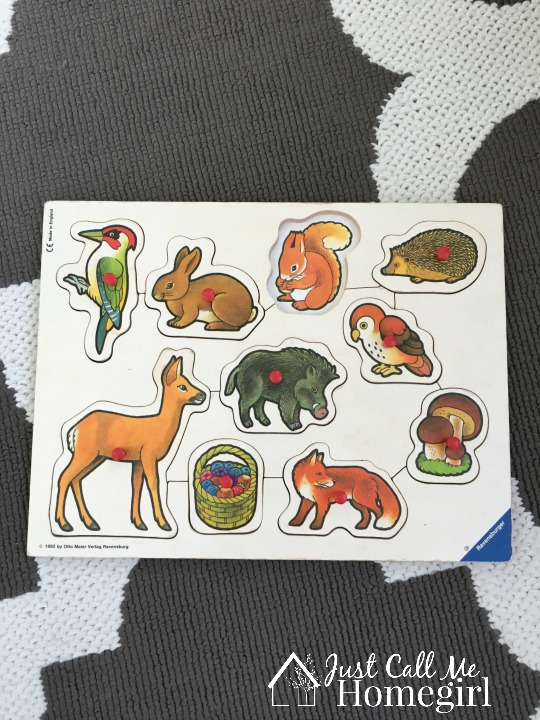 So I had to come up with something else for this puzzle other than throwing it out. It has really cute animals that he loves, he's just mad the squirrel is missing.
I decided to turn them into magnets. Then, I could get rid of the board so he doesn't notice the missing piece but he can still play with them on the refrigerator.
Supplies: (Affiliate links for you convienence. See full disclosure.)
Use the hot glue gun and adhere the magnet to the back of the puzzle piece.
Yes, really simple but I wanted to give you an option of what to do with any puzzle or game pieces that might be missing a few. Don't just throw them away, re-use them!