If you follow me on Instagram you would have seen this makeover in my stories, if not head over there and they are saved in my highlights.
I have been looking for some kind of small table for our family room. I wanted to add baskets for toys so it had to have a shelf on the bottom. I finally found this one on the Facebook Marketplace and they were only asking $30. So I jumped at it.
Now this is not a solid wood piece but it still needed a makeover. The finish was a dark cherry and I was not a fan of the redness.
So I grabbed my Country Which Paint in Hurricane which is a dark gray and I just applied it. I love this paint because it's a paint and primer in one and you don't need to do any prep to your pieces.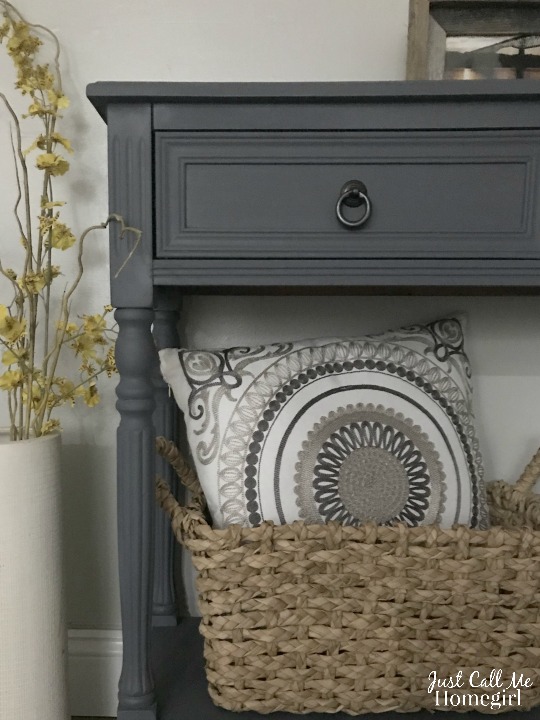 I don't have any during photo's since I was doing this live in Instagram but I absolutely loved the way it came out. The paint went on so smooth and the color was great.
I did add Country Chic Grey Wax to it to seal it, and just give a it a touch darker look.
What do you think? Would you have painted it?
Remember if you would like to purchase Country Chic Paint use the code "Homegirl10" for 10% off your first purchase!