My husband and I have been together for 18 years! 8 years married this June. So I like to think that I am kind of an expert on Men's gift giving.
My husband is not the real "tech" guy or even a "outdoorsman" but he a little mixture of everything. One thing he does appreciate is a USEFUL gift. He always says he would rather have something that is useful instead of like a…Best Dad/Best Hubby T-shirt or something like that.
For your convenience I have put together my favorite gifts that I have actually given my husband, or plan too, or he would really want but I haven't given them to him yet.
In no particular order…
Apple Air Pods – First let me tell you that he actually gave these to me for Christmas. They are hands down the best gift he has ever given me. Ever. These things are amazing. No more cords while walking, they pair with your iPhone instantly, you can take calls, they charge in their little case. ABSOLUTELY worth every penny.
If you're going to give the Air Pods, go on Amazon and get the little silicone case for them too. It slips right over the case and keeps them covered, with all the colors available, you can easily find them as well as clip them inside your pocket or purse.
KeySmart Pro Key Ring – This thing has saved my husbands pockets and my sanity. Look at what his key chain looked like before we put this into use.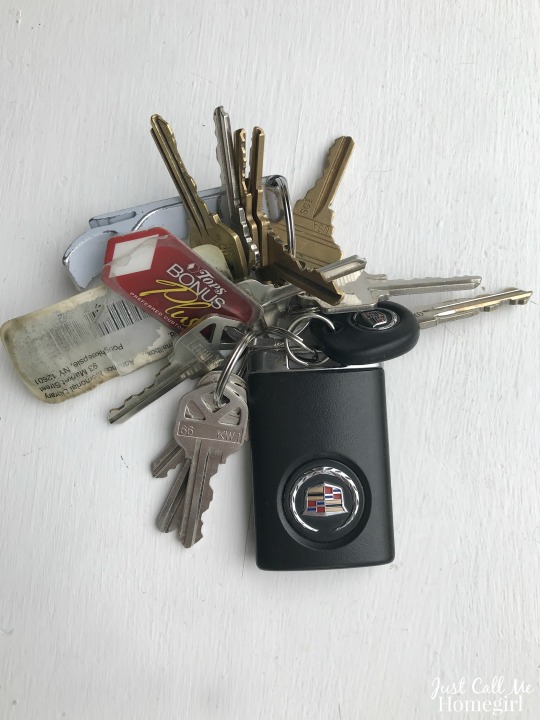 Now it looks like this –
This thing is really cool. It holds up to 10 keys, keeps them streamlined so you don't have a huge jumble of keys ratteling around your pockets, but also it has the Tile technology built in. Which means you download the Tile App and you can find your keys, with the app, as well as find your phone from your keys! It will send a sound to your phone even if it's on silent! Plus the handy flashlight and must have bottle opener! This is such a great gift!
This ALLTul keychain is pretty cool and handy as well. It's like having a little tool belt on your keyring! There are a bunch of different designs that have different capabilities, but it makes it so great if you need a bottle opener, even a Philips screwdriver and you don't want to go hunting through your tools to get one! This one I am giving to my Dad. My husband might use it but I think my Dad will use it more!
QALO Wedding Ring – We got these about 3 years ago and we still love them. If your hubby is really active, can't wear his wedding ring at work, or maybe his ring doesn't fit..these silicone wedding rings are so great. I like to wear mine when I am hiking, working out or even spending the week at our lake house. The hubs wears his all the time, when golfing, doing outdoor work, swimming etc. It's so comfortable you don't even know it's on! Plus the REALLY affordable and even customizable!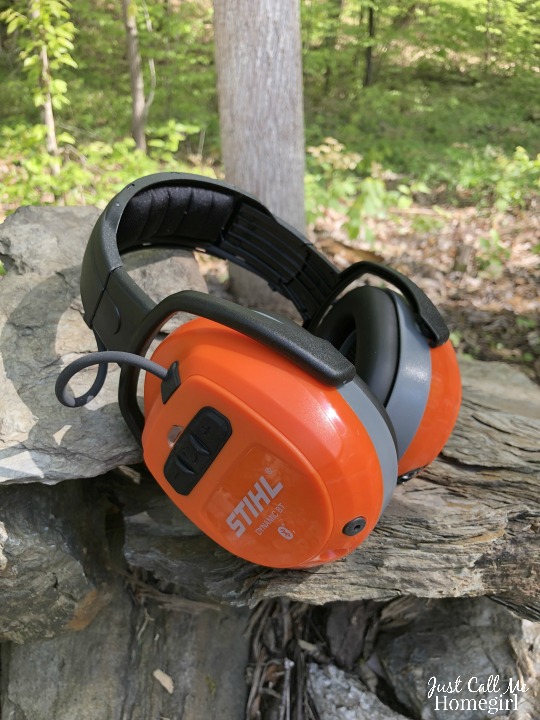 Stihl Bluetooth Noise Reduction Headphones – You know I love my STIHL Products. So when STIHL sent these to me to try out I was so excited…so was the hubby and he has actually been using them. With these Dynamic BT headphones your hearing is protected while you listen to music, an audio book or even make phone calls! Contact your local dealer to purchase.
Zendure Wireless Charger – We love wireless chargers for our phones, especially by our bed! I hate that I have to search the floor or sometimes behind the nightstand to find the charging cord. This wireless charger is awesome, it's a quick charge and we just plop our phones down and it charges it! No need to scramble for cords!
Craft Beer of the Month – If your partner like mine, loves a good beer then check out Craft Beer Month Club! Every month you will receive 12 beers (4 different kinds) from 2 different breweries. Best thing is you can cancel anytime so if you only want to do 3 or 6 months, or even 1 month you can do it! What a great way to taste different beers from all over the USA!
Duluth Work Pants – If your partner is someone who works outside a lot I highly recommend investing a in a great pair of work pants. For 5 years the hubs had been working outside in old jeans. They were hot, and falling apart and just not comfortable. So for Christmas I gave him these awesome work pants from Duluth. To have ACTUAL work pants has been nice and he likes that they're breathable, flexible, water repellent and just comfortable to move around in. A very useful gift!
Weekend Bag – Whenever we head to my parents or the cottage during the summer my husband always packs his clothes in a duffel bag we received free 15 years ago with a beer logo on it. And if we went on an airplane he didn't have a suitable carryon so he would pack my carryon full. Enough was enough! For Christmas I got him a beautiful weekend bag. I love it because it looks great, he loves it because it's useful! There are so many affordable and great looking ones on Amazon that I linked some to my Gift Guide Amazon page. I think I got his at Marshalls.
These Golf Tees – While were vacationing in Florida the Hubs took a golf lesson from a pro-golfer and she had him use these golf tees. And now that's all he uses. You can get a huge bag of them on Amazon for cheap and they come in all different colors!
I hope these gave you a few ideas what to give your husband, partner, Dad, son or any other person in your life. I have most of these linked in my Amazon Store along with other ideas that I think are great!

What do you think are great gifts?