In the Spring we had a bunch of trees cut down and our yard looked like a mess so we have been slowly trying to clean it up. But there was one space I always wanted to add a garden bed with tons of flowers and bushes near the road.
There were two trees in that spot but once one was taken down, it was the perfect time to actually create the bed since it was torn up anyway.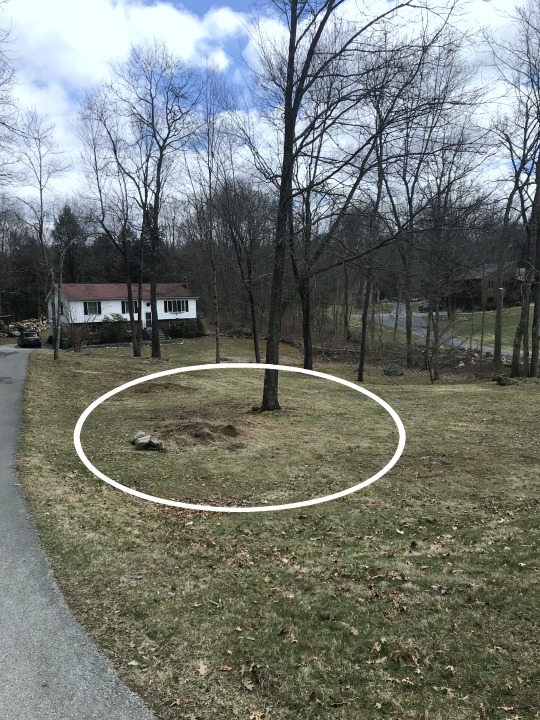 With Henry headed off to kindergarten this fall, we always talk about how he will get on the bus, and Molly and I will be waiting for him to get home. I had the idea to build a "waiting for the bus" bench. Since the road is on top of a hill there was no safe place to put a bench, then it dawned on me to add it to the garden bed I wanted to create!
I searched Pinterest for building plans for a simple bench, but one thing I wanted was to add house numbers on our bench to make it a little more custom. So I had to take that into consideration when I was looking for plans.
I found plans for a bench with planters on each side on construct101.com. It's made completely out of 2x4s so it only cost under $50 to make! If you follow me on Instagram you would have seen behind the scenes of the building of the bench and if you want to know how to make your own, just visit Construct101 for full plans!
Last weekend we got to work, with the garden bed. We made it larger than I thought, just because it was already torn up anyway so why not mulch it instead of growing grass?
I did buy a few plants/flowers but plan to transplant a bunch of Hostas, plant bulbs and more plants in the fall. I am also waiting to add flowers to the planters in the bench this Fall. I'm thinking Mums. Just because it's almost the end of the season.
After spreading the mulch it was time to add the house numbers. These numbers from QT Home Decor are perfect. They are metal and come with hardware for a floating look. I received the 8″ black and they're awesome. I love how the black plays off of the black mulch. Plus, they were so easy to install. Just had to follow the directions!
I think the house numbers add a custom look and are really sleek and just plain helpful since our house is set back from the road.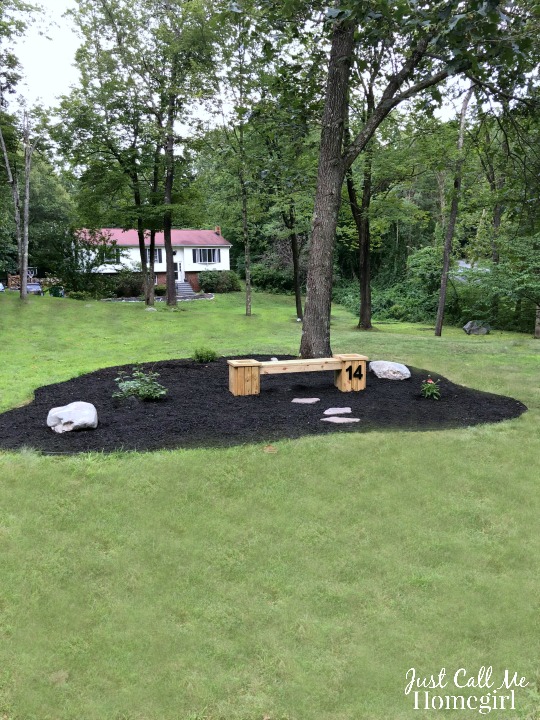 What do you think? Tell me what kind of plants/flowers/ bushes you would plant in here!