I was sitting on the floor in my daughter's room playing and she wanted to get something out of her closet. The problem was her sliding doors were too heavy for her to slide, the toy she wanted was on the other side, and she had to close the door to her room to get to it. Basically, she couldn't and I had to get up and help her with it.
This got me thinking. How can I make her more independent while playing, putting her toys away, accessing her clothes and just overall making it easier to get into her closet.
Curtains of course! The idea came to me on a Thursday, I went onto Joann.com to look for fabric and found the perfect one. It's girly, has the right colors and just so cute! The awesome thing was, it came the next day!
That weekend, I removed the doors, hemmed the curtains, then realized I wanted the curtains to be really easy to move so instead of just making a large hem on the top to put the tension rod through, I looked on Amazon and found clip rings to go on tension rod. Best thing of all, they guaranteed next day delivery on a Sunday! Score!
When the clips came, I measured and hemmed them to the right size with the rings.
They are so simple to open and close and Molly is loving them. She likes to hide in them and has not once asked me to get something for her from her closet. She also thinks "They're so cute!"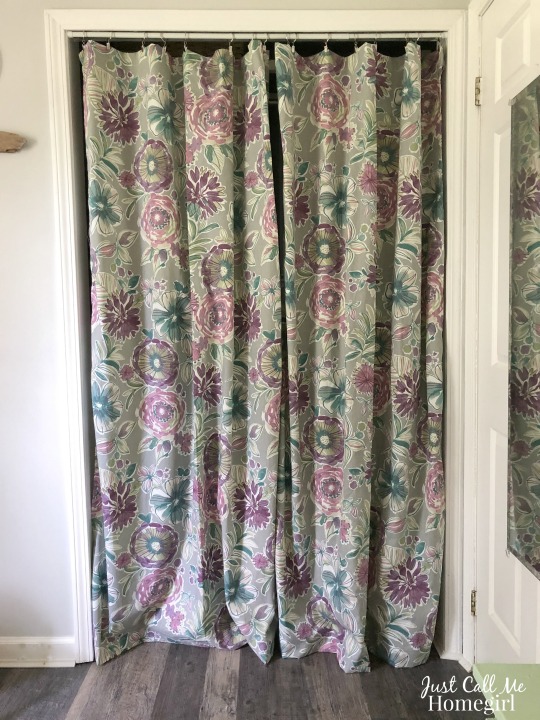 Her room is so close to being done for a full big girl room reveal. We have to switch out her bed, do a little more decorating/organizing and it will be complete!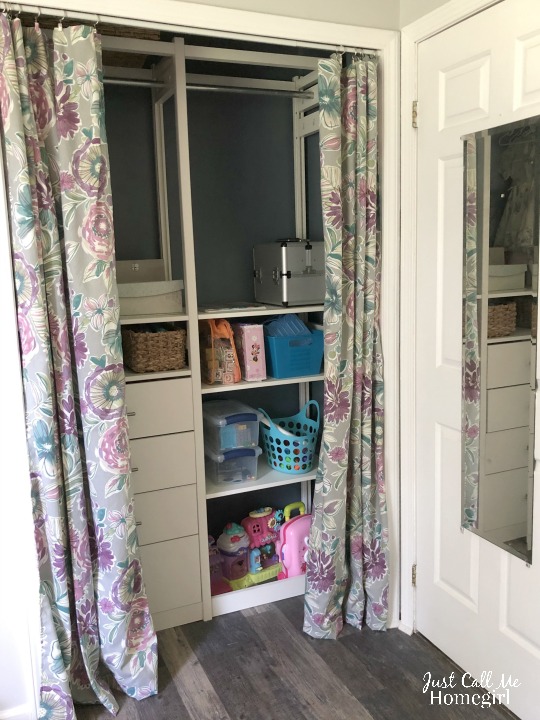 This was such an easy project with a large impact!
Sources are linked below.
Some of the following links are Affiliate links. Click here to see my full disclosure.