Do you have something in your house that you change season to season or do you tend to keep the same items throughout the year?
I had a staging client the other day and she mentioned to me that she was about to put up her fall drapes and take down her summer drapes. Now, I don't switch out the drapes for the seasons but the more I think about it maybe I should. It would give a fresh look for cheap and it gives me reasons to buy new drapes!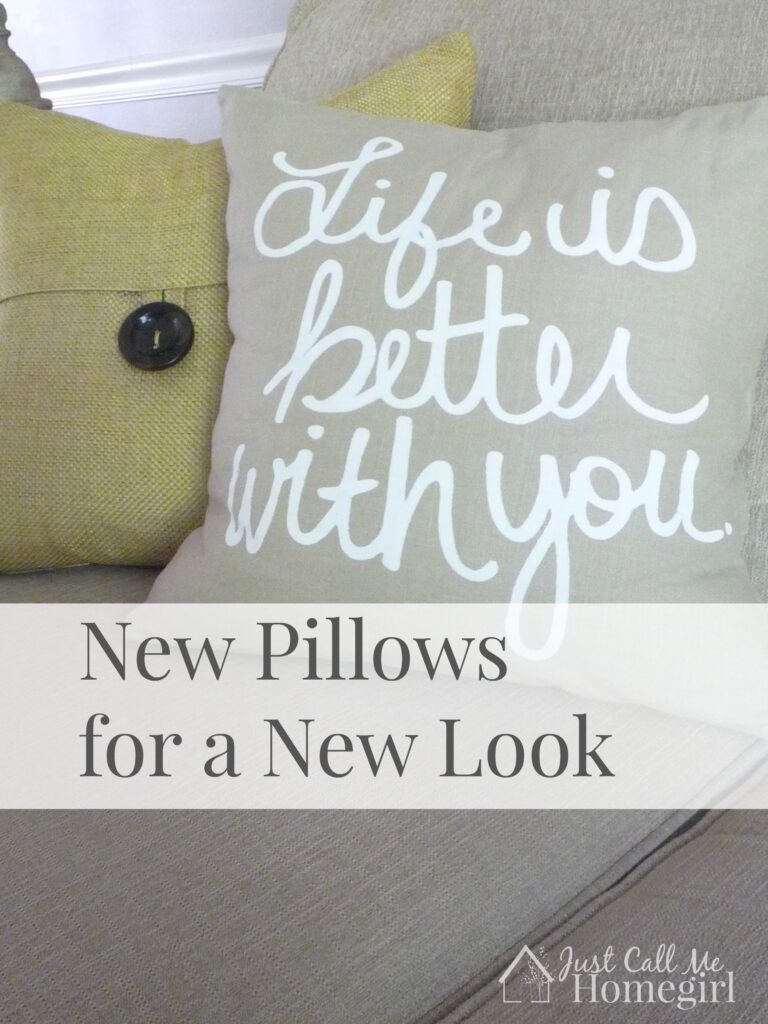 One thing I do switch out our my pillows. What an instant way to get a whole new feel in a room for not a lot of money and it's fun to go pillow shopping, or even DIY with amazing fabrics.
I must admit for my summer pillows, I really just went into my staging inventory and picked some. I had a bunch of fabric to make some pillow covers but I just never got around to it and these were available so that was it.
But for this years Fall Home Tour I wanted some fun pillows, but also wanted to keep them a neutral color palette.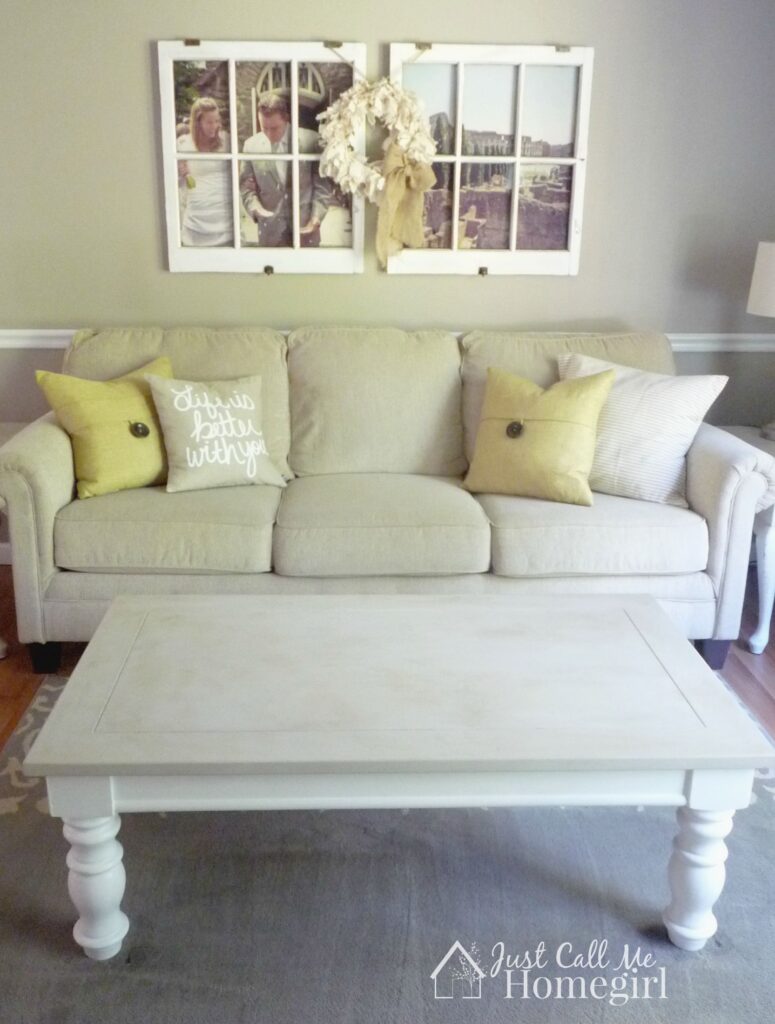 Just changing the pillows gives the room a whole new feel right?
The green pillows give just a hint of a muted green to bring in a little color and the striped pillow I made an envelope pillow cover out of fabric from Wal-mart.
Now look at that other adorable pillow. I am in love. "Life is better with you." I mean really? It can't get any better.
This pillow is from Michelle Dwight Designs. The organic cotton is really soft and the lettering is not rough at all.
I even got one for the hubby's chair…
I love the that quotes are fun but not obtrusive.
Do you love these pillows too? Well, Michelle Dwight Designs is giving my readers 30% off in their Etsy shop! Just use the promo code: homegirl, and save!
Thank you Michelle Dwight Designs!