Have you ever changed something in your home and you love it so much that every time you walk by it you smile or say to your spouse over and over how much you love it? I can't be the only one…
That is what happened last week and I still just love the way it looks.
Remember that huge antique dresser that I used Limewash Glaze on?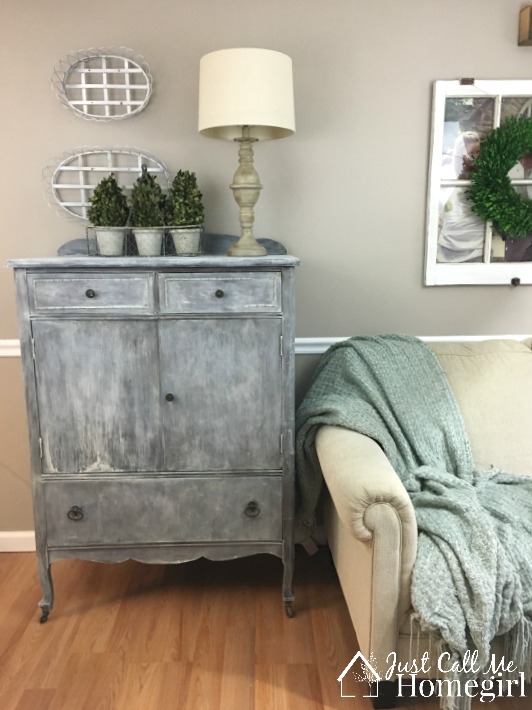 It was sitting next to our couch in our living room. My plan was to put the kids craft supplies in it, our everyday papers and basically just use it as a command center. That was in December. I literally did not put anything in it. It just sat there and I think I knew that it wasn't going to stay. It was huge. I liked it but I don't think it really fit what I was looking for in that space.
So I posted it on the Facebook sale pages and it sold. On the same page I found something which was more in line with what I was looking for.
I scored this little lady for $50 from someone who buys storage units. It's not a handmade or antique piece, it's from Homegoods. The sticker was still on the back. But I loved the size the shape and the texture that the screens added.
So with 2 quick coats of Valspar Chalky Finish paint it became the adorable little cabinet I wanted.
I also added these awesome Agate slice framed art from Target. If you didn't already know, I'm obsessed with rocks. These were an awesome price as well! You can get them (affiliate) here.
What do you think? Do you like this piece and vignette better than before?