Do you have a long wall that connects two rooms together in your home and have trouble defining the space? Living in a raised ranch, or split entry as some people call them, I find this is a problem between the living room and dining room.
It's usually an open concept area but sometimes people want some kind of separation. Growing up in a Raised Ranch I remember my parents building a half wall to define the space. Some home owners create an arch but I couldn't get extending the beam out of my head for a few years.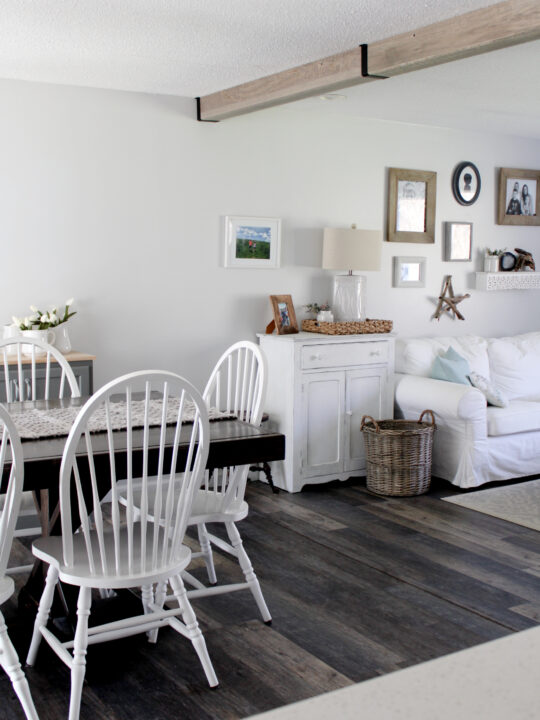 Last year I worked with Ornamental to replace my small, ugly beam on the ceiling that covered the seam where our modular home came together.
The faux beam is beautiful and for the last year I have been pondering extending the same beam down the wall to give a sense of separation visually but subtly.
I reached out to Ornamental again and they agreed to work with me for this project as well.
What I love about these faux beams they are very DIY friendly and easy to install and everything you need for the install is included…except basic tools.
The whole installation took 1-2 hours.
The wood piece that comes with the faux beam is attached to the wall making sure it's level and then screwed into the studs. If studs are not available wall anchors are also provided.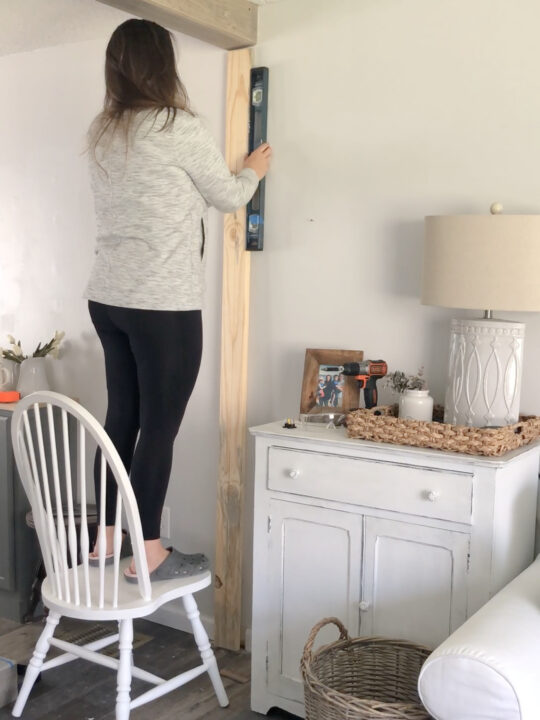 Once the wood is up the faux beam simply slips over the top and is screwed into the wood in the predrilled holes in the beams. That's it!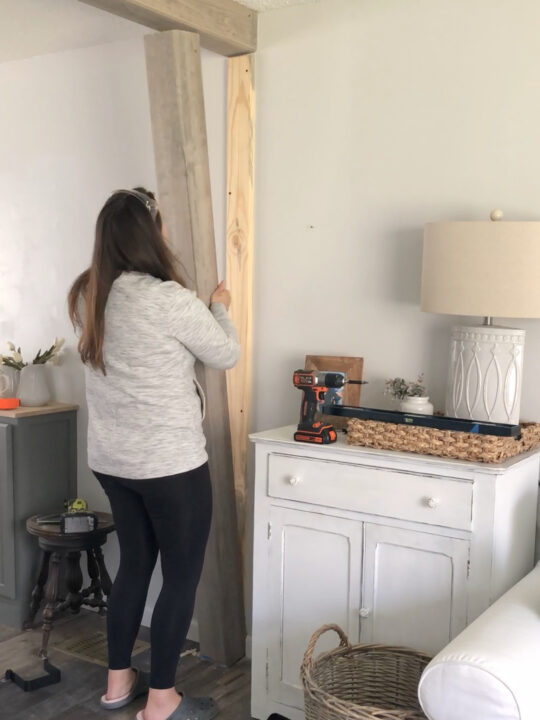 I love the subtle way it separates the room, but doesn't take up space but lets each room have it's own distinction!
Follow me on Instagram to see my projects and tips in real time!
After living with it for a little while I decided to add another bracket halfway down. It felt like it was just leaning against the wall and the bracket now gives it more substance and grounds the beam.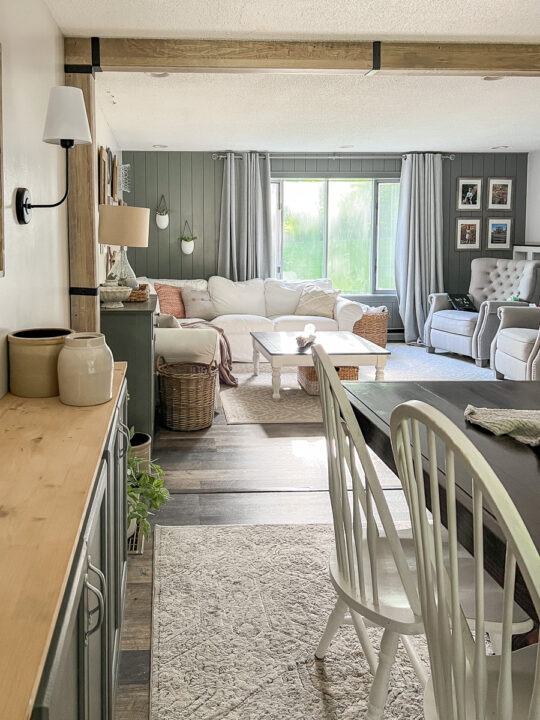 Also there were a few other dates we have done to this space too! Can you spot them?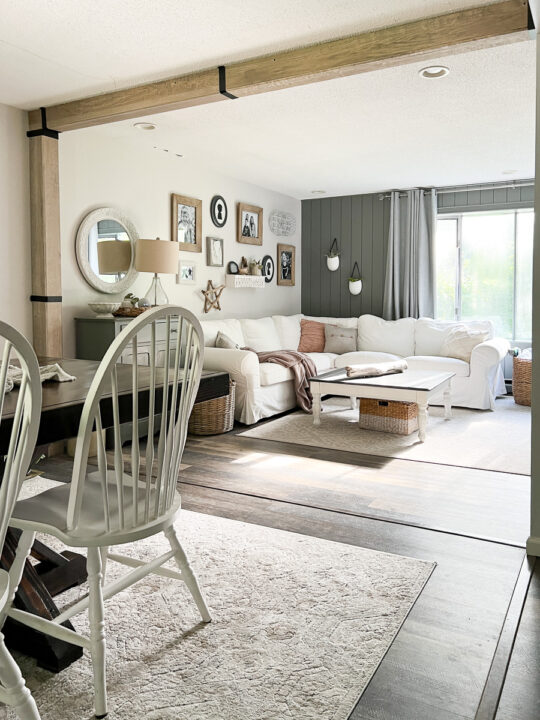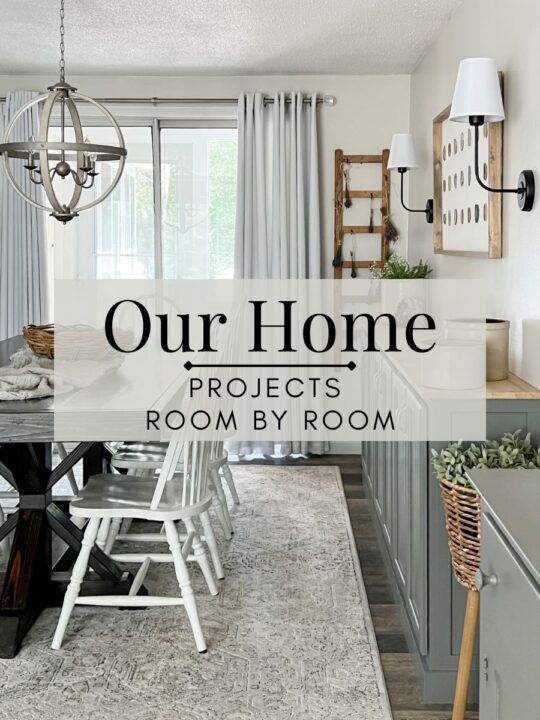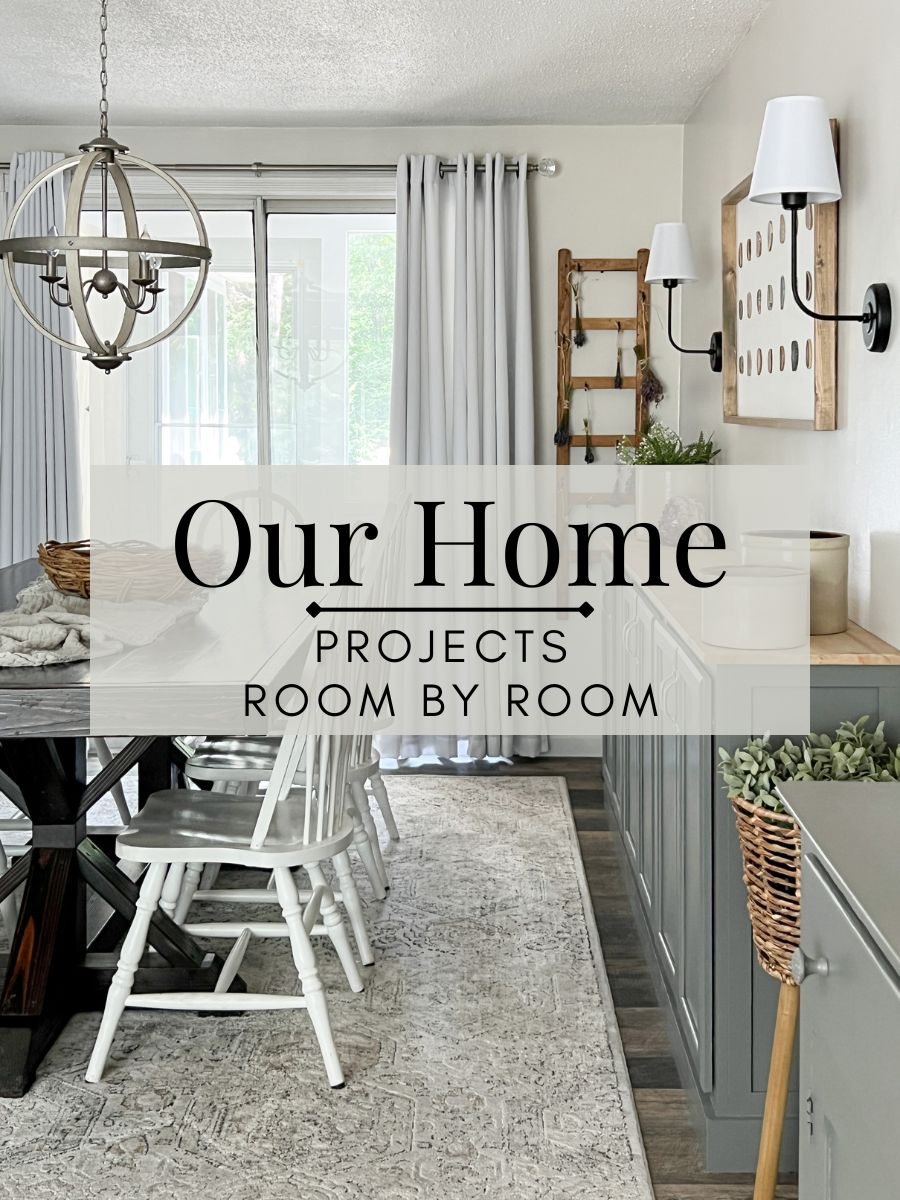 Want to create this look yourself?(affiliate) Purchase your own beam here.