There has been a wood beam in our dining room/living room which has bothered me since we moved in. Our inspector had said it's probably there to cover a seam since our house is pre-fabricated.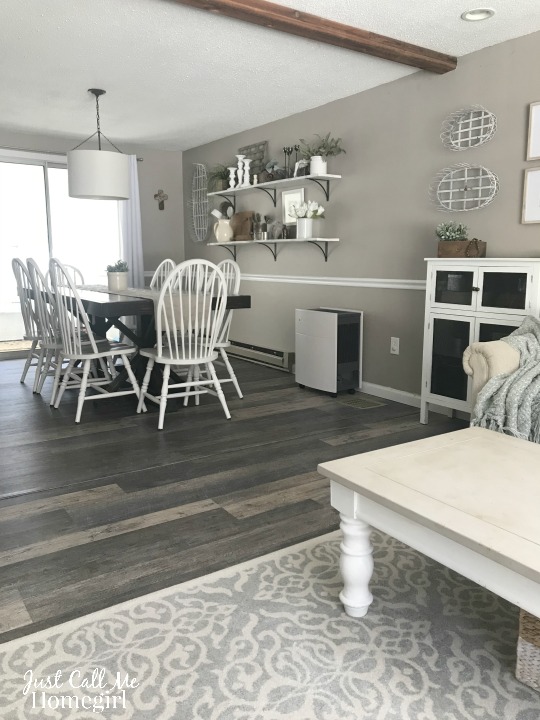 The color of the wood has always bothered me because it was too orange, but it was "okay" with our paint color "Perfect Greige".
Last year I repainted the walls to a lighter Seashell Gray, by Valspar and the orange beam had to go. I decided I would try to white wash it, but the stain was just seeping through and I ended up painting the entire beam white…7 coats later.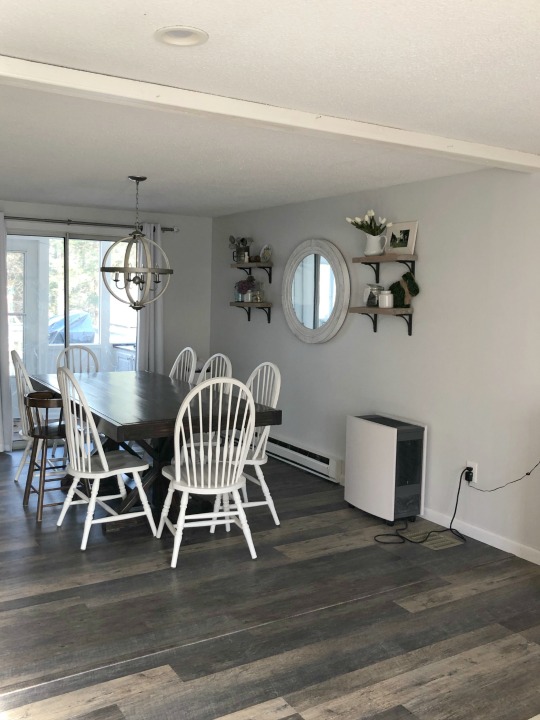 It was better, but I thought the beam was too small and it didn't give an impact the way I thought a wood beam should.
Then I found Ornamental Moulding and Millwork. Their products are beautiful and we partnered together to replace our current beam with one of their faux wood beams.
I choose the 5×5″ prestained gray faux wood beam. It looks great with our gray flooring.
The beams are 8′ and come with the hardware you need to put it up. The basic instructions are attach the small wood beam where you want the beam to go. Then install the beam over that and attach.
You can install right into the joist or using anchors to install into drywall.
Since the our area was over 8′ I received two beams and cut them, I just used a handsaw, so they would meet in the middle. I then installed 3 brackets. One on each side and one in the middle to cover the seam.
These beams were incredibly easy to install. I think start to finish just took around 2 hours. That's mostly because we have two kids who want snacks, every 20 minutes, and constantly need help opening something.
I did it myself except the hubby held it up for me while I screwed it in.
I love the way it looks. It instantly warms up the room and it feels like it belongs there, not just covering something up.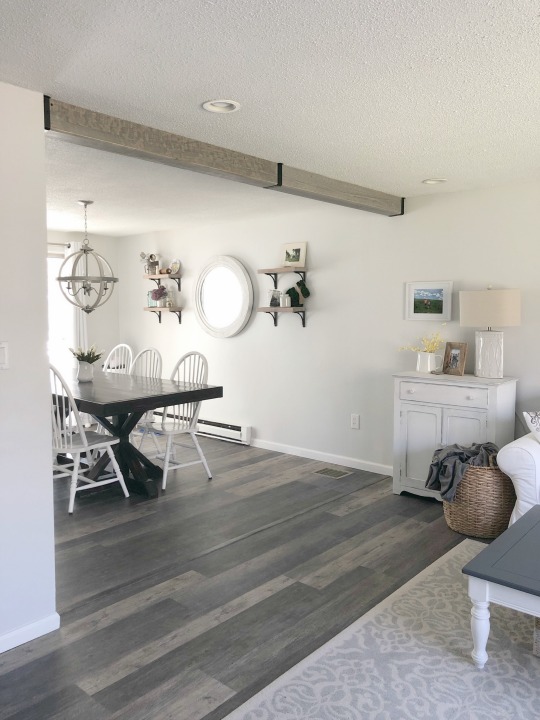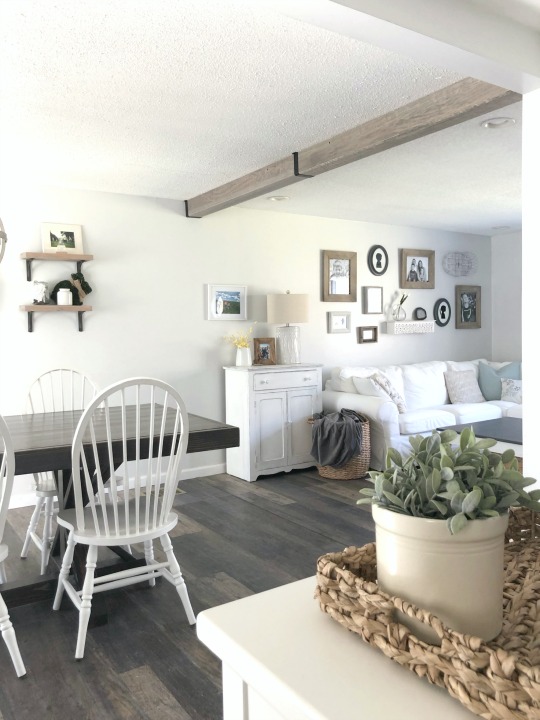 You can purchase these beams at Home Depot as well as the brackets.