After my Dad made us an amazing dining room table, with the plans from Shanty 2 Chic, I knew we needed different light fixture.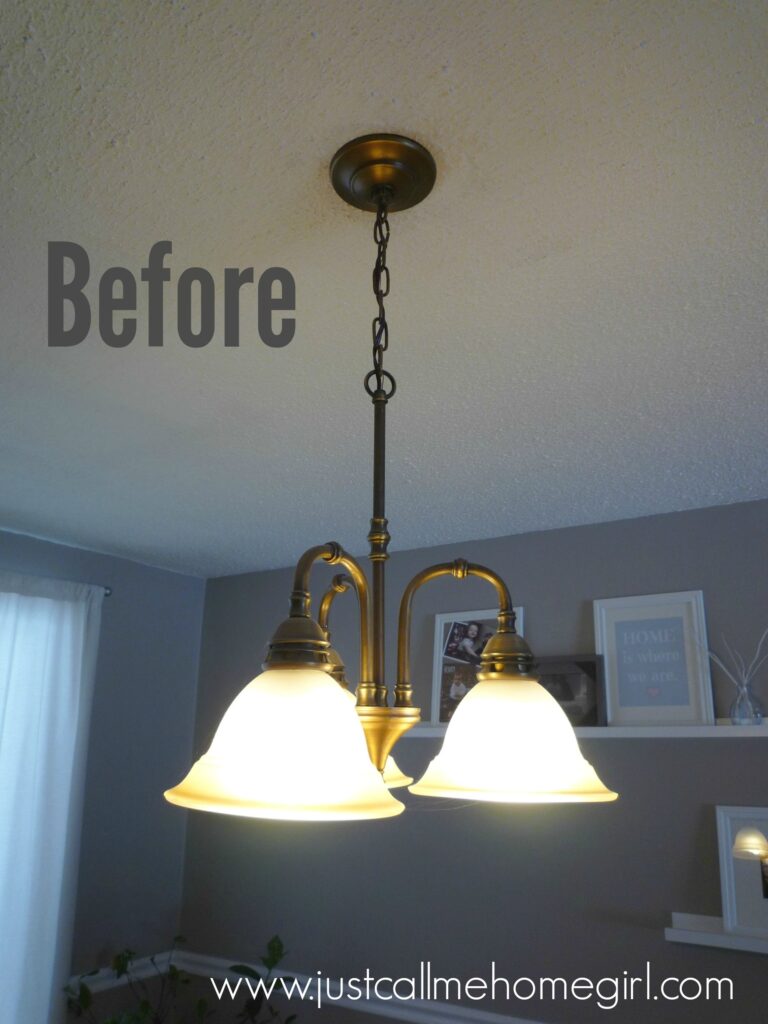 The one that came with the house, in my opinion was ugly and just wasn't my taste. I was always looking for a new one, but really didn't feel like spending the money.
While I was perusing Home Goods one day I came across this large lamp shade on clearance for $18! I thought it would fit over the existing fixture…so I bought it.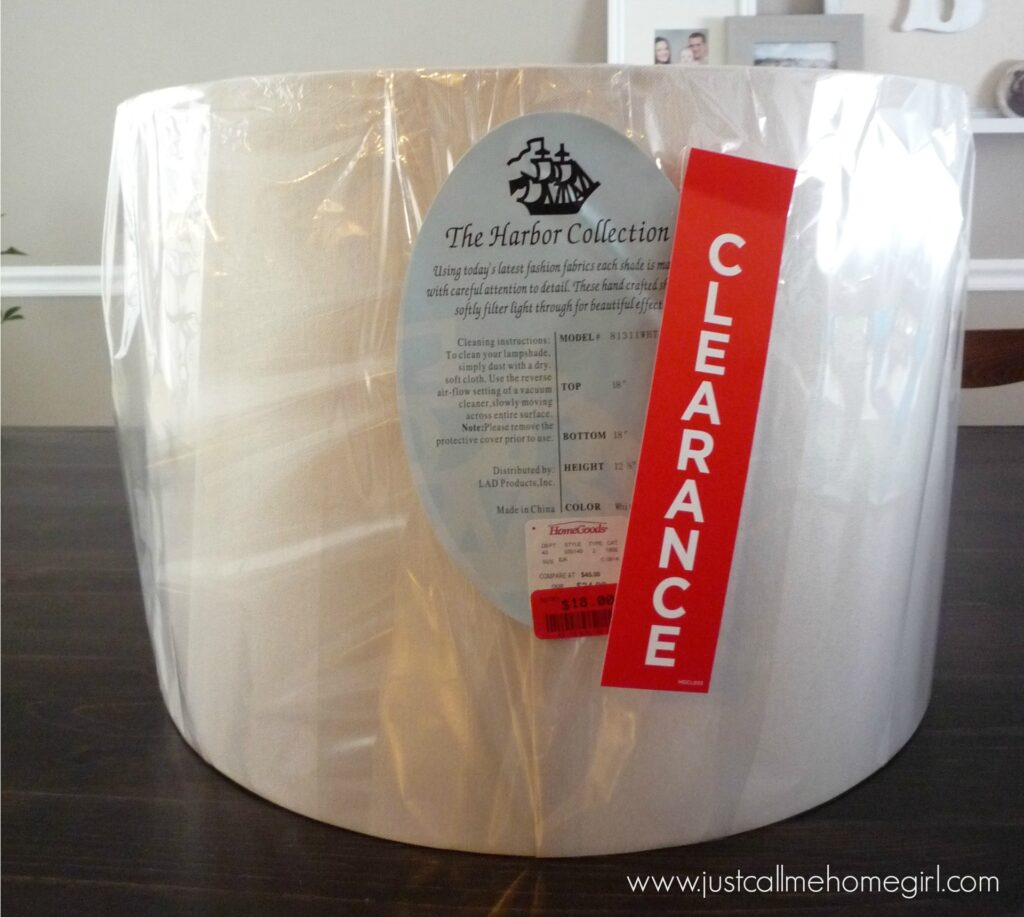 When I got home I tested the size. It was perfect! I couldn't wait to get started, but I really didn't actually know how I was going to do it.
I figured I would just spray paint the original fixture but didn't want the hassle of taking it down, as you can tell, I try to find the easy way of doing things.
So here is how I did it and what I used.
Supplies: (Affiliate links for you convenience. See full disclosure here.)
Process:
I laid down newspaper under the fixture, removed the globes and started painting.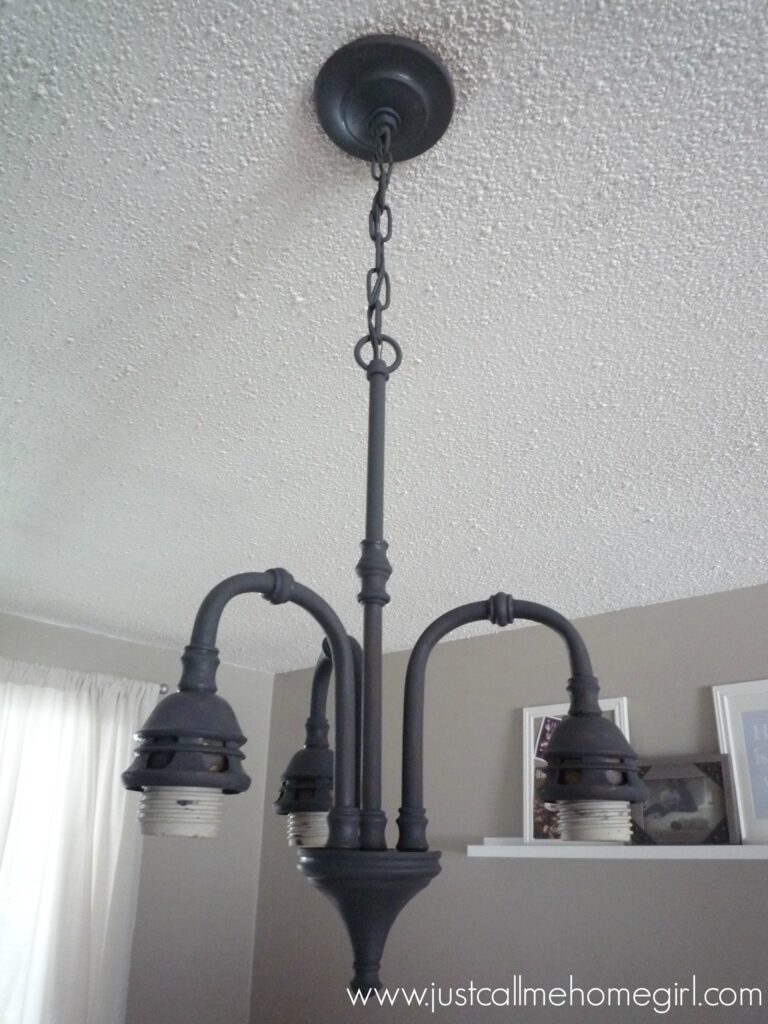 I really love the color. I held up the shade and loved it even more.
Now came the tricky part, figuring out how to attach the shade.
I knew I needed to remove the center ring so I did that with a hack saw.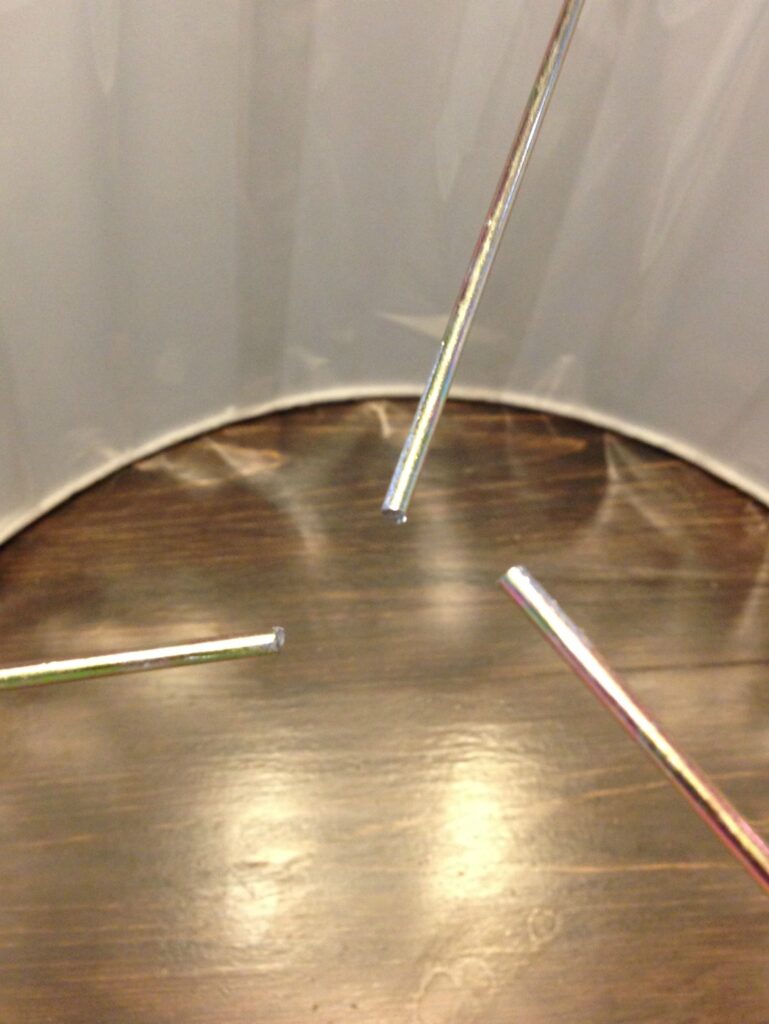 Once I removed the center ring, I held up the shade to figure out how I was going to attach it and a spindle fell off! WTH. Now I really didn't know what I was going to do.
There was nothing on the fixture to even attach the spindles too to keep the shade up. I went to Lowes and tried to figure out what to use. I came across this little clamp thing. I didn't know what it actually does but I figured it might help.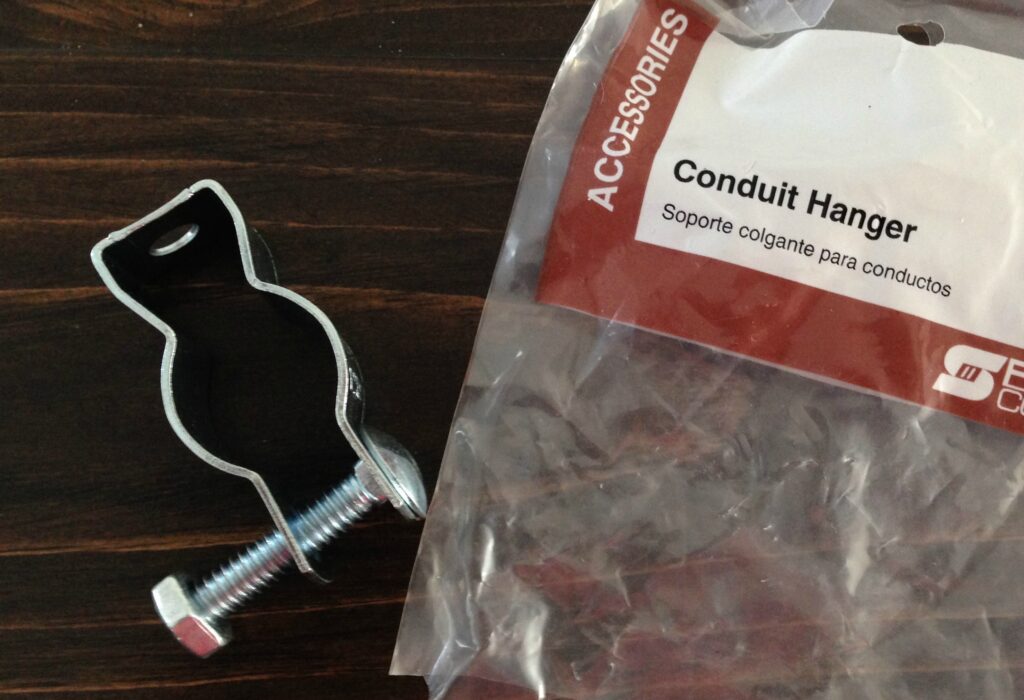 I attached it to the the fixture, put the remaining spindles through the holes and voila! Just kidding. It completely fell after about a minute.
Then it hit me. How about some chain to hold up the shade?
I purchased, this chain from Lowes..seems like I'm there everyday…figured out how long it should be and went into my jewelry making supplies and found some small findings to attach the chain to the shade and fixture. I also left the little clamp I bought on it as well for extra support.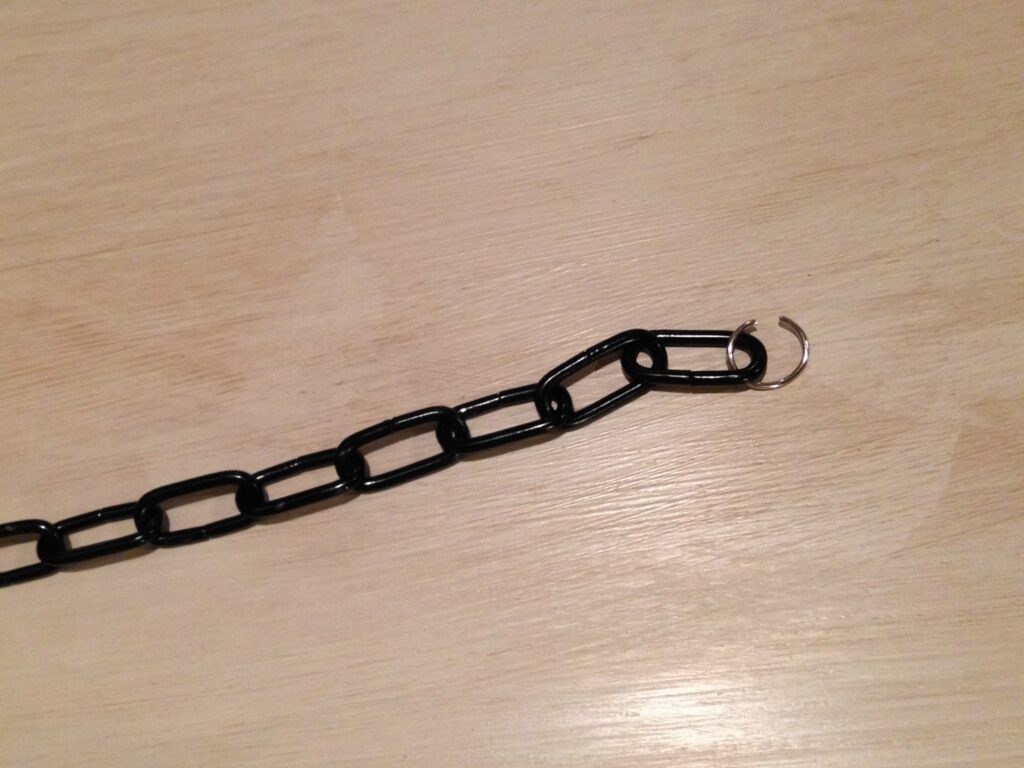 Now I can say it…Voila! It worked and looked great! I painted the chain the same color as the fixture and I absolutely love it.
I think the shade adds so much warmth the the space!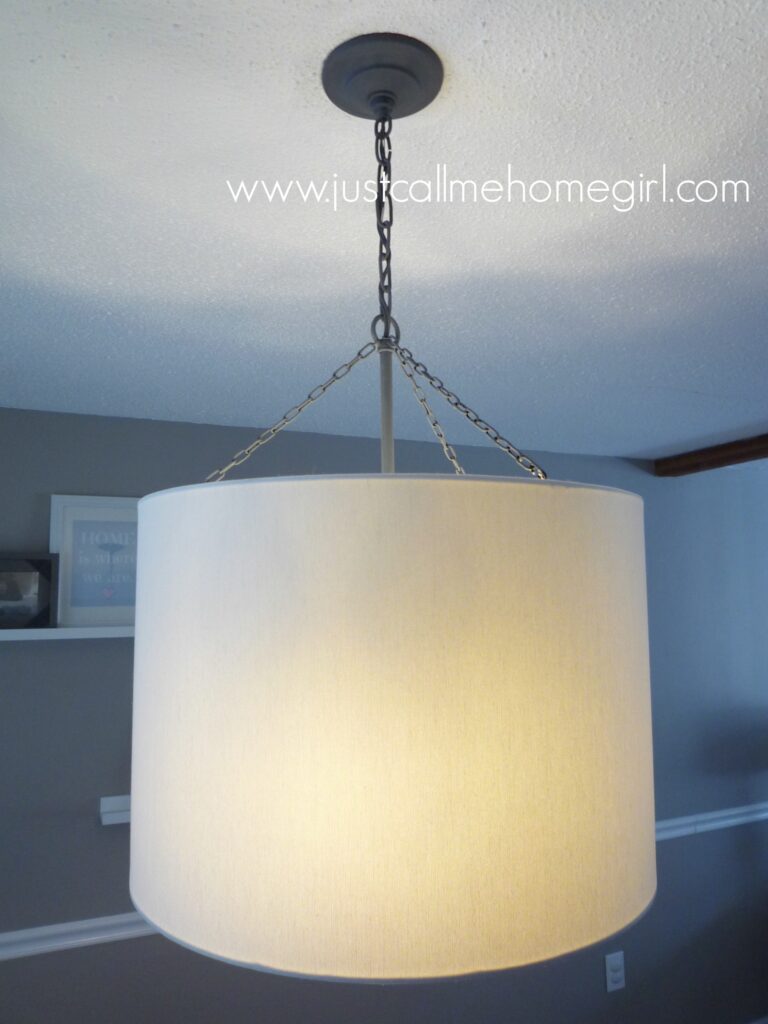 What do you think?
Update

We used this light for 6 years and never had a problem with it. I loved it. But we recently painted and restyled our dining room and even purchased a new light! You can see full dining room makeover here.