Don't want to take the time to make one yourself? Purchase your own custom sign from my Etsy Shop!
I have been thinking of pictures, signs or any type of decoration to hang above our bed since I made the headboard a year and a half ago. I feel like that side of the room just didn't feel complete.
I finally decided to create our wedding date in Roman Numerals.
I looked in my scrap wood pile that I have leftover from other projects and I found a good size board. It was good length at 3′ long so I choose it and got to work.
I knew I was going to paint it white and distress it but I wanted to stain it first so when I sanded, some of the dark stain would show through instead of just the light pine.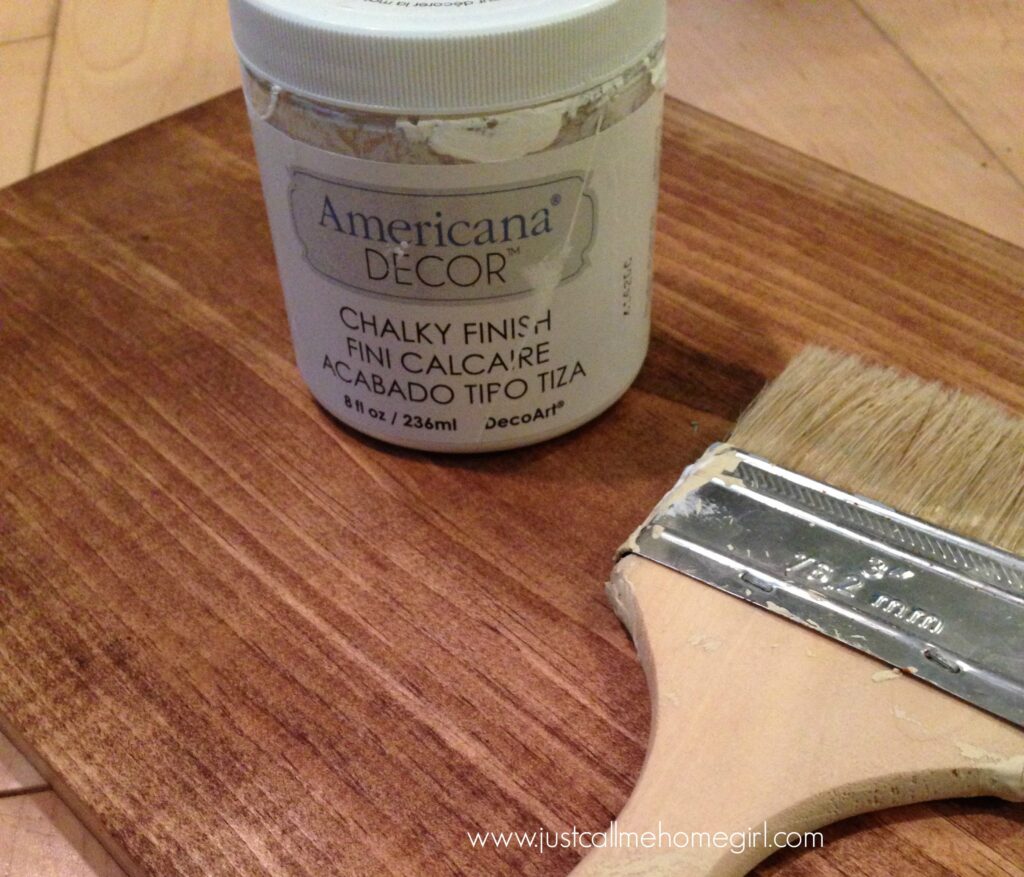 After it was stained I used (Americana Decor Chalky Finish Paint in Everlasting to paint it. I only did one coat because I knew I might paint it again once I put the numbers on it.
I found Diddle Dumpling's blog post about transferring letters using water and a Sharpie so I figured I would try that instead of the wax paper transferring trick.
Using picmonkey.com I made my roman numerals. I ended up breaking them up into 4 pieces of paper, printing them, cutting them and taping them to board so they fit. Don't forget to mirror the images so they are right once you transfer them onto your wood!
Using a damp brush and a Sharpie I started to transfer. At first I was a little skeptical but it actually ended up working!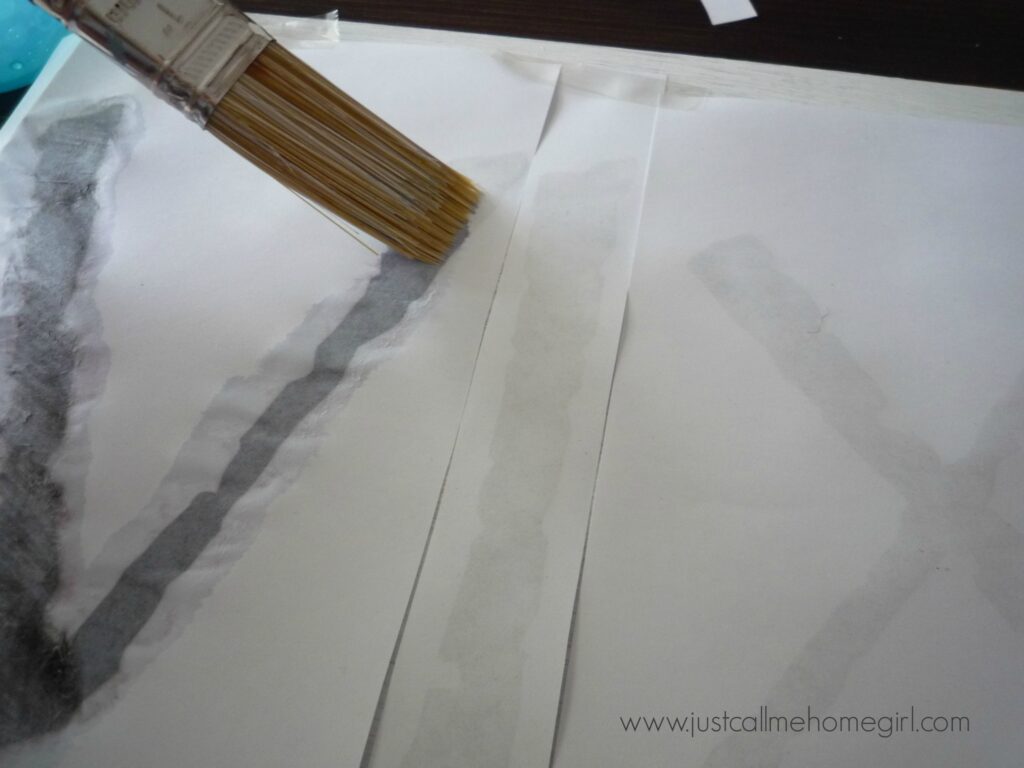 The letters were a little too faint for what I was going for so I ended up filling them in with a Sharpie.
Of course now that they were filled in they were too dark but I knew that was going to be the case so I just did a quick coat of the Chalky finish paint over it again.
I distressed the board, using a my Dewalt power sander and roughed up the edges and tried to make some gouges in the wood and lettering. I thought the stain would show through instead of the pine but I guess my sand paper was a little too coarse. So I ended up going over the whole thing with Americana Decor's Dark Wax to antique it.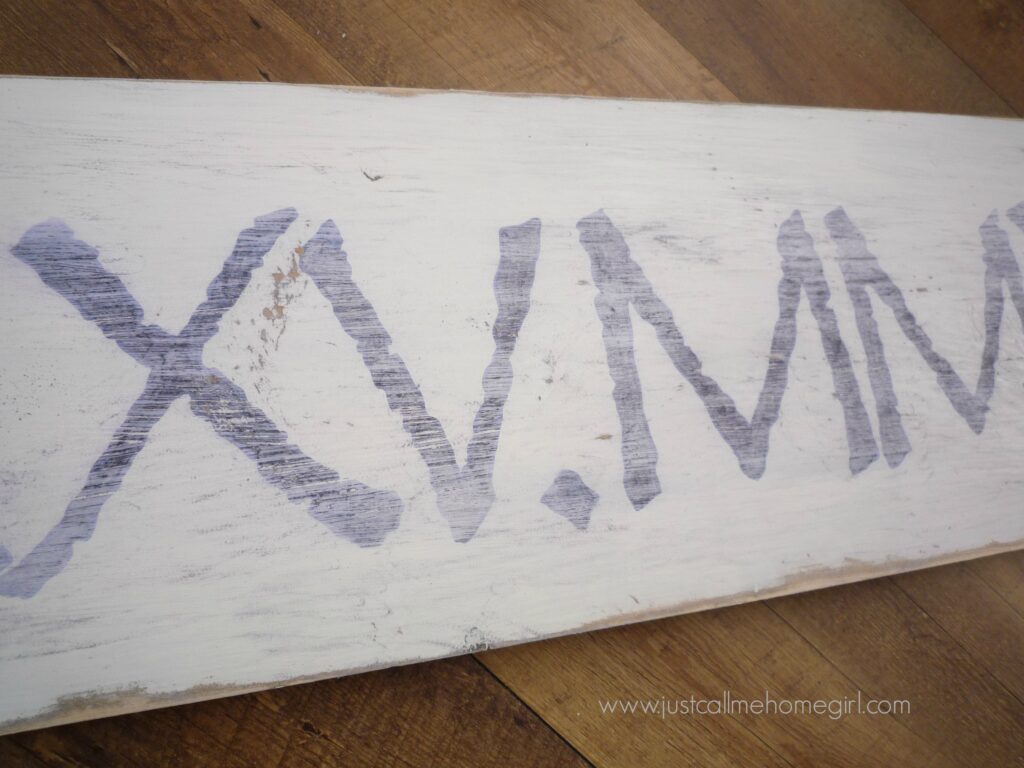 I love the way it came out and how it seems to finish that wall. I'm a happy girl homegirl!
Here are a few others that are available in my Etsy Shop: