Every winter we head down to Florida as a family to visit my snowbird parents. I always want to go to one large amusement park with the kids, but it can be tricky with two little ones because with the amount of money pay for the tickets and anything else you want to purchase inside the park, you want to make sure it's worth it with two young kids (2 & 5) that might not be able to enjoy all the attractions.
We have done Seaworld and Legoland the last two years but this year I decided to go to Busch Gardens in Tampa Bay because of the amount of attractions aimed towards young kids. Plus what kid doesn't love animals!
Sesame Street Safari of Fun
Busch Gardens did an amazing job with spaces aimed to younger children. The Sesame Street Safari of Fun was a huge hit with Molly and Henry. The live show was fun, they loved dancing along and I think the best part of our whole trip to Florida was actually meeting Elmo. That's all they talked about!
The rides for the kids were a big hit. I liked how they were able to ride together in most rides. Molly only being 2 is sometimes iffy on rides but having her big brother with her put her at ease. Plus I got to enjoy some of the rides as well!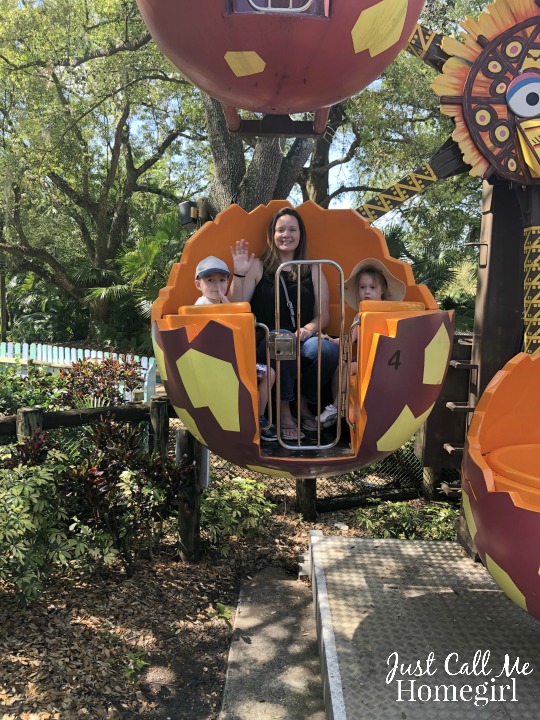 The Tree Top Trails
Where do you go when you want to tire out the kids and have them play for hours? The Tree Top Trails. I think we went back to this section of Busch Gardens at least 3 times. They had so much fun. The long net bridges, the climbing, and the bouncing wore them out and they loved every minute of it. (Also made for a quiet ride home)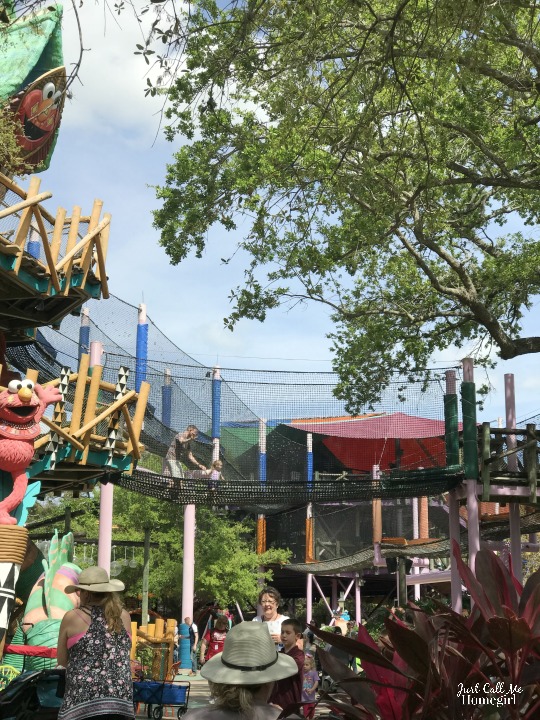 I must say that I was so impressed with the staff as a whole at Busch Gardens. They were polite, helpful, happy and always had kind words to say not just to my kids but all the kids.
When Molly wanted to go into the big bouncy ballon area, she couldn't get her footing at first, so the nice gentlemen who was supervising took the time to hold her hands and help her get the hang of it.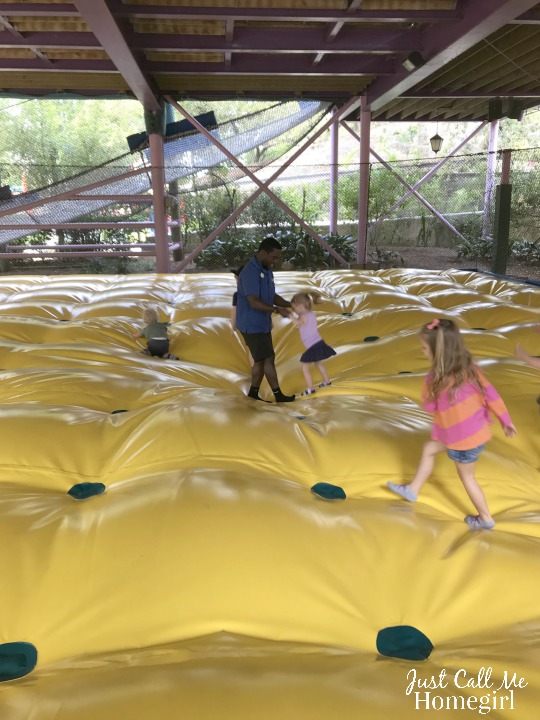 I mean we can all agree that supervising little ones all day when it's hot, and they're excited can be a little tiring but the staff didn't show it one bit.
The Animals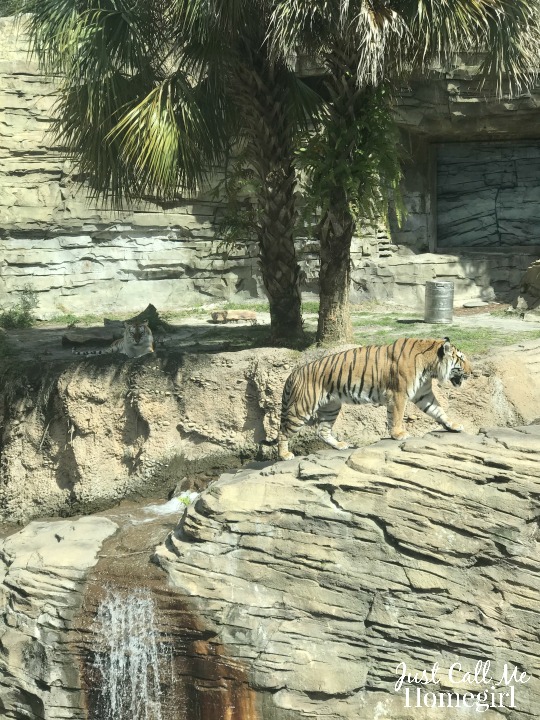 Busch Gardens was the perfect choice. I knew that the animals would be a huge hit but I loved that they had places where you could feed the animals and also interact with them on guided tours.
The Kangaroo exhibit was so fun. (you do have to be 5 years old to feed the Kangaroos) Henry used to be scared to feed animals at other zoos or farms but within the last year he really enjoys it. So feeding the Kangaroos was such a great time for him.
The train ride through the park and animals was so fun for my train loving kids as well as getting really close to the animals.
We really had the best time at Busch Gardens. Don't be scared to go if you have young kids. They will have a blast! To learn more about dedicated kid areas you can go here.
Also to learn my tips about visiting amusement parks with young children. You can visit here.
If you are going to Busch Gardens and you also want some thrill, on Falcon's Fury, riders plunge 335feet face-down toward earth getting a first-hand experience of how a Falcon dives for prey. SheiKra was North America's first dive coaster that sends riders through a breathtaking three-minute journey 200 feet up to the edge of a 90 degree drop. Opening this spring will be Tigris, Florida's tallest launch coaster that will take riders on a dramatic forward and backward journey!
As one of the largest zoos in the United States, they are accredited by the AZA but also recently Humane Certified® by American Humane, which means the care of their animals is exemplary across the world! Also during your visit stop by the Animal Care Center, which is a working animal hospital and emergency facility. Every day they treat animals from local animal rehabbers that have found or obtained an animal that needs care. Many times the animals are able to be released back out into the wild. If they can't, we find them a home or they are able to live at Busch Gardens.