I love sleep. With two toddlers I need it. Thankfully, I have two toddlers that are great sleepers. But one thing that hinders my sleep is being too hot. I need a comforter on me when I sleep. It doesn't matter how hot it is outside, I need that comforter.
So to make sure I don't get too hot, I need great sheets that won't make me sweat.
Ever since I painted our bedroom in June I have been itching to keep the momentum going in our bedroom. We have had the same sheets for the last 5 years!! And they looked like it! They were pilling, and had become rough. So I set out to find a great sheet set.
I then got the chance to review PeachSkinSheets.
I love all white bedding and I knew that was what I wanted to go with especially with my new dark navy walls. Plus, in the next couple of weeks I will be recovering our headboard with great new fabric, and purchasing new pillows and a few new blankets to finally have the bed of my dreams!
When I received the sheets and pulled them out of the packaging I knew they were going to be cozy. They felt soft and I couldn't wait to wash them and put them on our bed to try them out.
When I pulled them out of the dryer after washing I loved that they were wrinkle free. If there was a wrinkle, it easily smoothed right out with my hand.
The first night I slept on them it was a cool night, and they they kept me at a nice temperature and super cozy.
Later on in the week the weather here in NY became warmer and really humid. But still, I need to sleep with my comforter on. I was really surprised that I didn't wake up sweating in the middle of the night. Usually I wake up sweating, take the comforter off, only to put it back on 5 minutes later and flip my pillow over.
There was none of that!
Their smart fabric is actually really smart. You can read about all of the benefits here.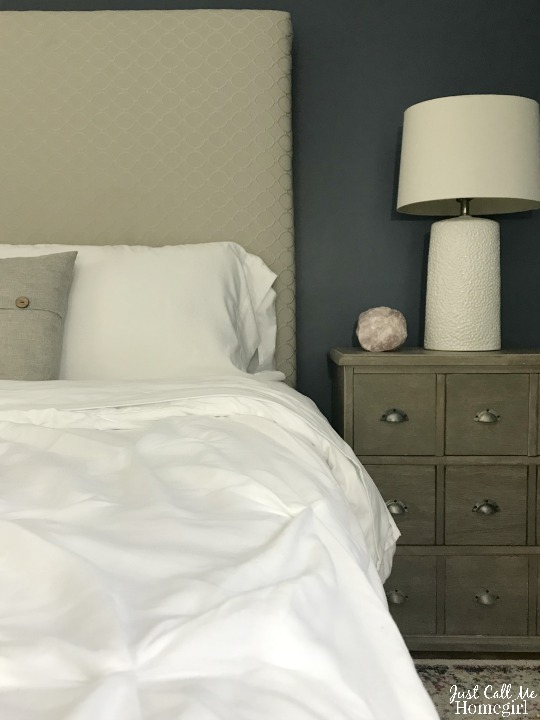 Also these sheets are a great price! $79.95 for all of the regular sizes then each month they have colors of the month and those colors drop down to $55!
Look at all the beautiful colors they come in!
If you are unsure about the color you'd like you can request a free swatch! How great is that?
I'm really impressed with these sheets and thinking about getting a few more pillow cases!
Stay tuned next week when I show off our new headboard!