Ticks, the mention of the word always makes me feel like I have bugs crawling all over me. I hate them, but I can't escape them!
We live in the Hudson Valley of NY, in one of the leading counties in the country with reported Lyme cases. We also live in the woods. We are surrounded on three sides with trees, woods and many little critters around amplyfying the number of ticks we have.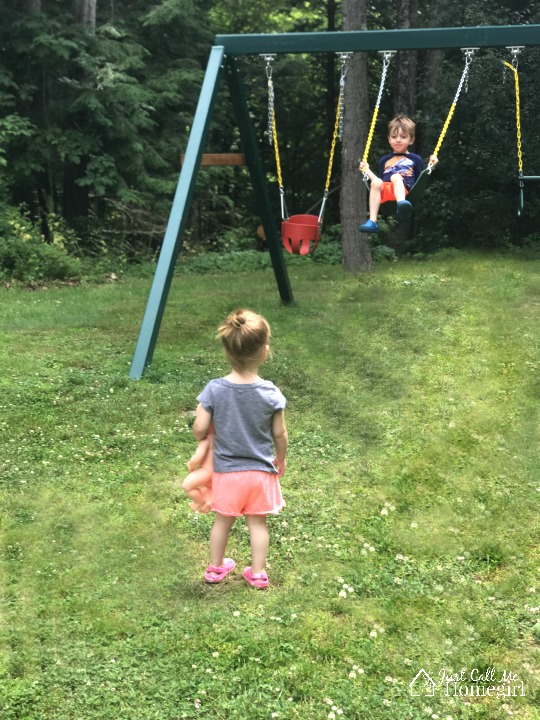 Every year we look into what we can do to help eliminate them in our yard and keep our family safe.
If you have been following for awhile you will know I had a post go viral last year about how to make your own tick tubes. So we have done that and I think they have helped. But we always want to go a step further.
The Permethrin Insect Repellent by Sawyer that we made our Tick Tubes with is actually a repellent for gear, fabric, and clothing. It repels and KILLS ticks and mosquitoes.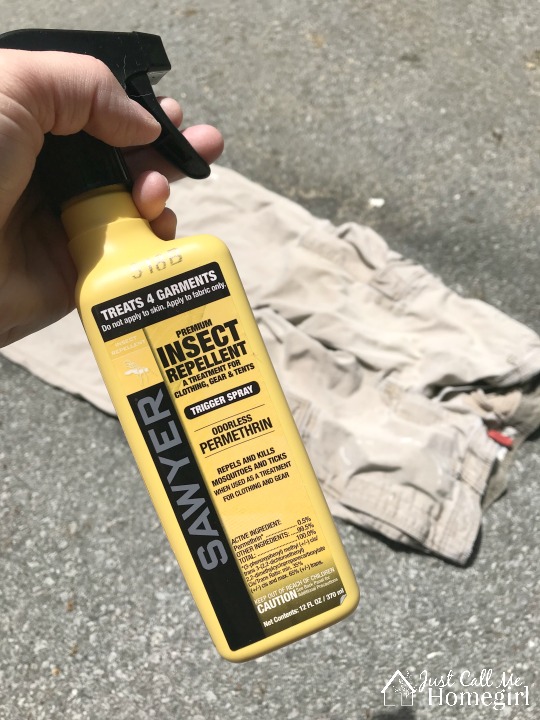 This is how we use it:
We spray our outdoor work clothes- we spray the pants, shirts and socks that we do our yard work in. So mowing the lawn, stacking wood, landscaping, and clearing trees. What is so great is this is effective through about 6 washings!
We spray our outdoor cushions – since we are in the woods and there is a creek behind us, I like we can spray this on our outdoor cushion and it helps not get attacked by mosquitos.
We spray our outdoor blanket we put on the ground to play or relax at the park or at home.
We spray our hammock – the hammock is one of our favorite resting spots so we don't want to keep worrying about ticks or mosquitos. On non-washable items it's effective for 42 days!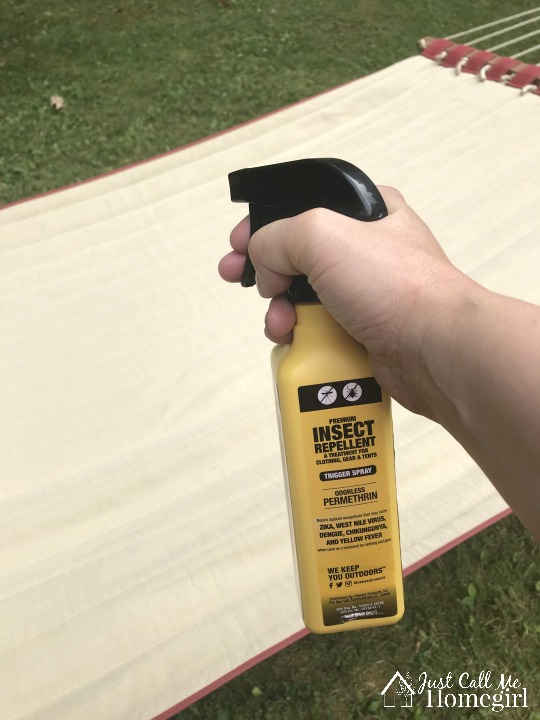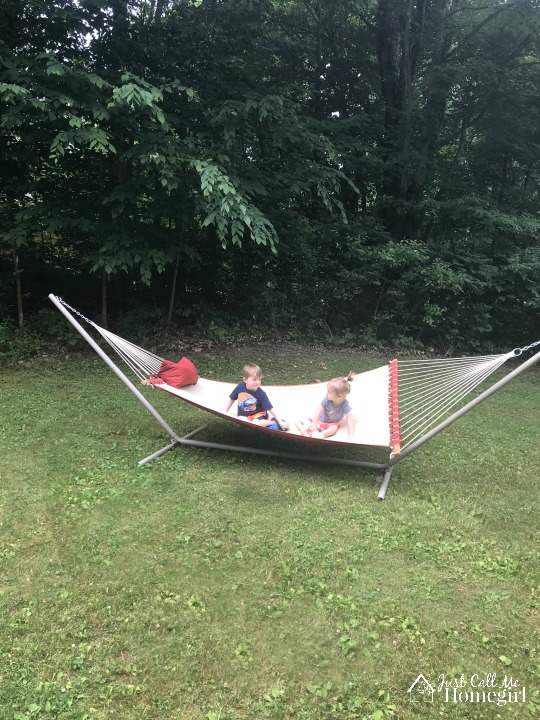 Even though we use the Permethrin Spray for our outdoor gear, sometimes we need a little extra protection on ourselves for when we are hiking, walking in the woods to visit the creek, or doing our outdoor maintenance.
So we use Picaridin. It comes in a spray, pump and even a lotion. It's also safe for the whole family.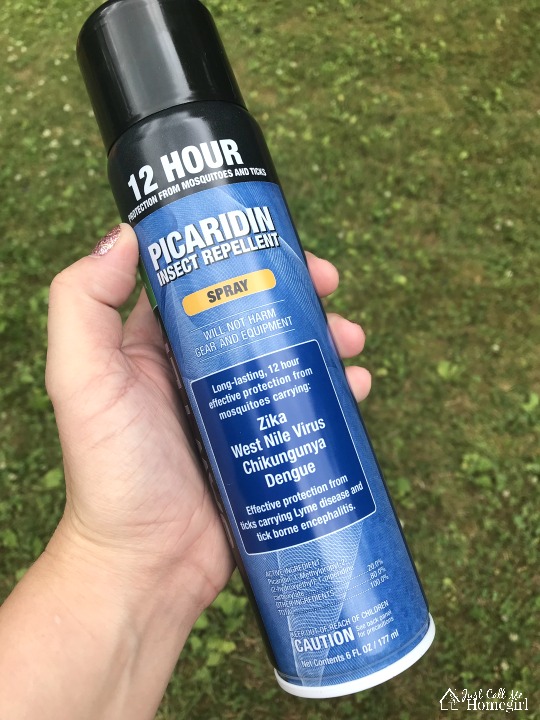 It's not only product that we use to keep ticks out of our yard, there are simple ways you can maintain your lawn as well to help keep them out.
Keep your lawn on the shorter side. When we mow we tend to mow it really short. Ticks thrive in humid, dense vegetation. So, open up as much area as possible to direct sunlight
Keep a clean border around the perimeter of the yard. Use stone, mulch or rock wall to make it less tempting for ticks to cross into the yard.
Remove leaves, branches and other debris from the yard regularly. They can become hiding places for ticks or their host creatures.
Make your own tick tubes or just purchase them. See the full tutorial here.
Early this Spring we had a few encounter with ticks on us. Since we started implementing and using these tips we haven't had any problems.
As always please do your own research on the product you use around your pets and families. Also follow the guidelines on application and use on all products.
How do help prevent ticks around your home?