Sometimes living in a raised ranch you have to deal with odd things. (Before you yell, in NY we call it a raised ranch. Where you live it might be called a split or bi-level.)
The odd thing in our home is the coat closet at the top of our stairs does not have a flat floor. It has a a very steep incline. This is a picture of the closet when we first saw the house. As you can see the previous owners didn't really know what to do with it either.
In my home growing up we had the same thing but the incline was minor not this severe.
The one thing I struggle with in this home is storage. This closet is the only "all purpose" closet upstairs. My dilemma? Where do I put the vacuum?! The old homeowners used to put it in the sunroom! (at least that is where it was when we looked at the home) Since we moved in I have just shoved it in our guest room closet, but now that is going to be a nursery so I needed a new spot. This closet was perfect but I needed to do something with the floor so the vacuum could actually stay in there.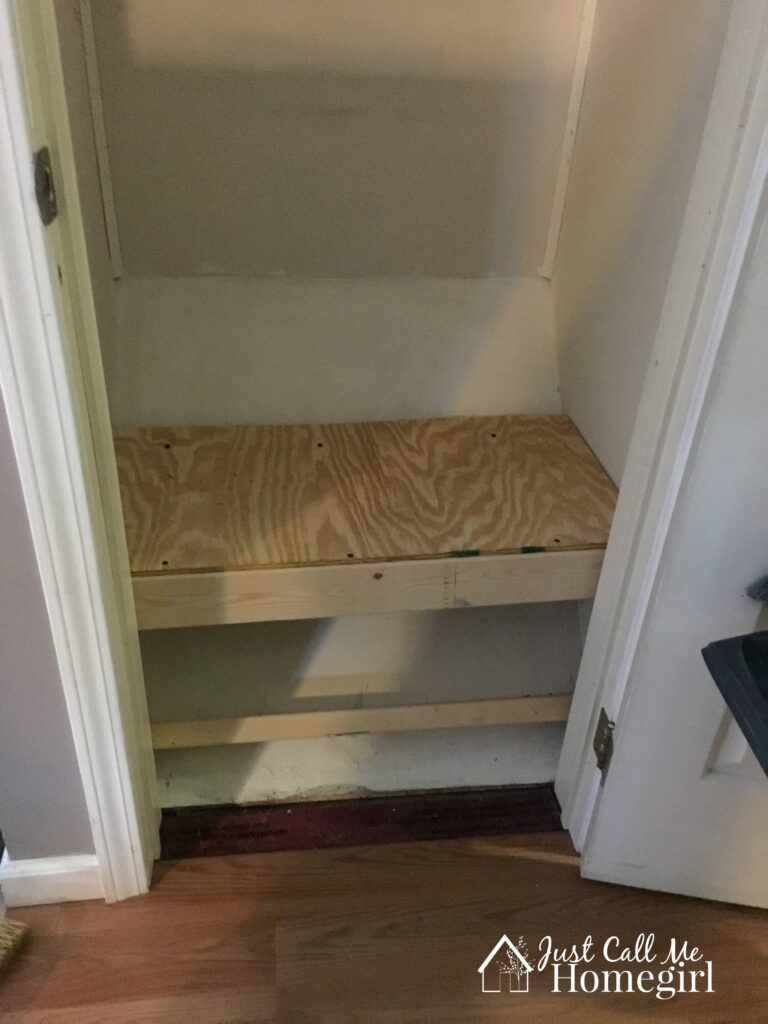 What we came up with was to build a shelf out of 2×4's and plywood. We screwed in the 2×4's on the sides and front and secured the plywood to the top of them.
We also decided to put a 2×4 standing on it's side underneath to not waste space. This is a great spot for out of season shoes or even a basket with easy to access items.
Since we don't really use this closet as a coat closet I really wanted to maximize storage so I cut down some wire shelving I already had and added shelves. They are only 12″ deep so the vacuum still fits on the shelf in front of the wire shelving.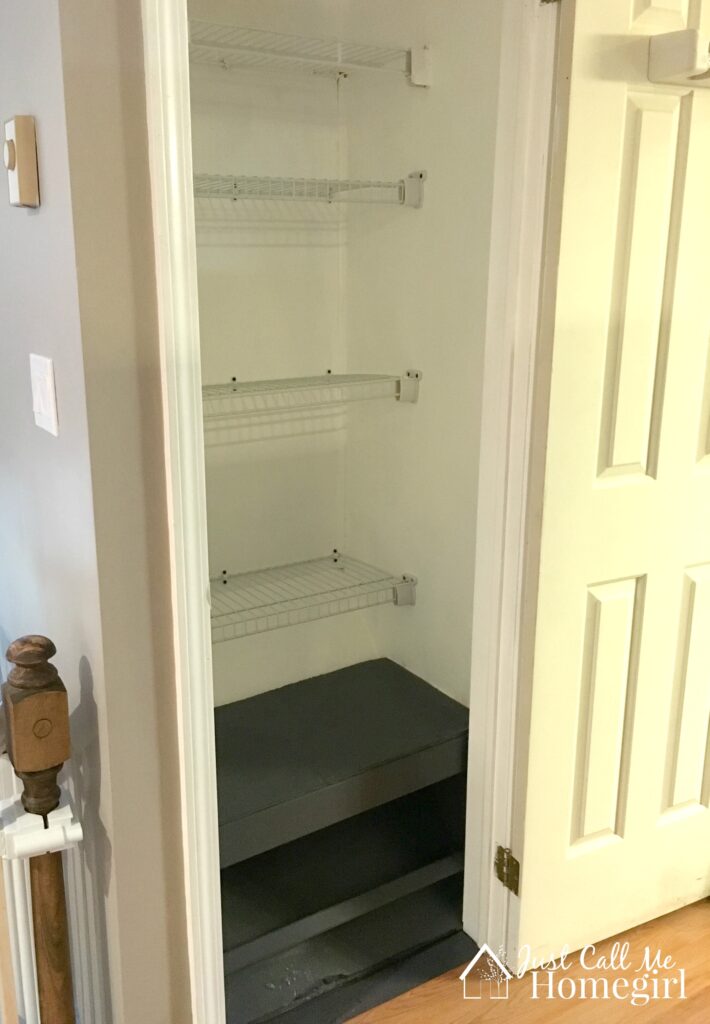 I gave the whole closet a fresh coat of white paint, and painted the plywood shelf and floor the same color I used for my son's nightstand. I figured this way it wouldn't show scuff marks from the vacuum.
I am excited to put this space to good use this week. I'll show you next week what I came up with!