I promised you in my last post about how we got our wasted space hall closet fixed up to actually functional, that I would post how I organized the new space.
Well, so far I think it's a win. I achieved my first goal which was a place to store our vacuum and to create more space.
The closet right now is looking pretty sparse but I'm sure it will be filled up in no time. Remember, this space wasn't functional. So all this space is new and I need to find items to fill it up!
What I came up with so far is a utility closet. I wanted some items that were in our junk drawer in the kitchen to find a new home in this closet. This way tiny hands that are starting to reach into drawers won't grab something they shouldn't be.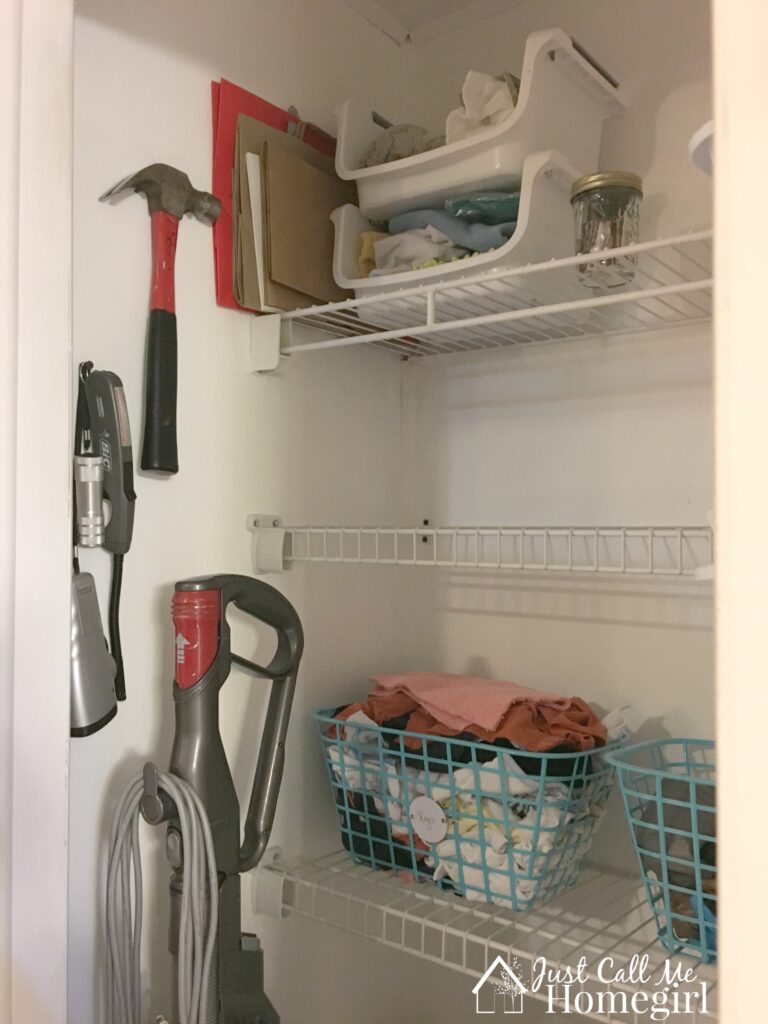 Hammers, batteries, matches etc. All these items found a new home in this closet.
I took some organizing bins I had laying around and just screwed them into the wall. Now we have a place for extra lightbulbs and sponges that we use upstairs, but recently were stored downstairs.
I had planned to take all of the plastic bins and spray paint them silver to give a cohesive look but the windy cold blizzard in the east this weekend put that project off until warmer days.
I think this closet will be extremely useful for us now.
Have you done any organizing projects lately?