I have a problem. I live in NY and I hate the cold and Winter.
To make it a little more bearable, after Christmas I hurry to take down all the winter decorations and jump right into Spring decor! Does anyone else do this?
Spring is my absolute favorite season, I always look forward to longer days, fresh flowers, and brighter colors!
To get my Spring on I am showing you my first easy project!
I had an old frame that I painted white, and I took an oval canvas that fit right into it, and some faux greenery and created monogramed wall art.
I first outlined a "B" on the canvas in pencil for our last name as my guide and then cut off some of the leaves of the greenery.
Using a hot glue gun I just placed the leaves within the lines of the "B".
I think it turned out really cute and I have it sitting on my shelves in the dining room for now.
The pale green, and crisp white is perfect for Spring.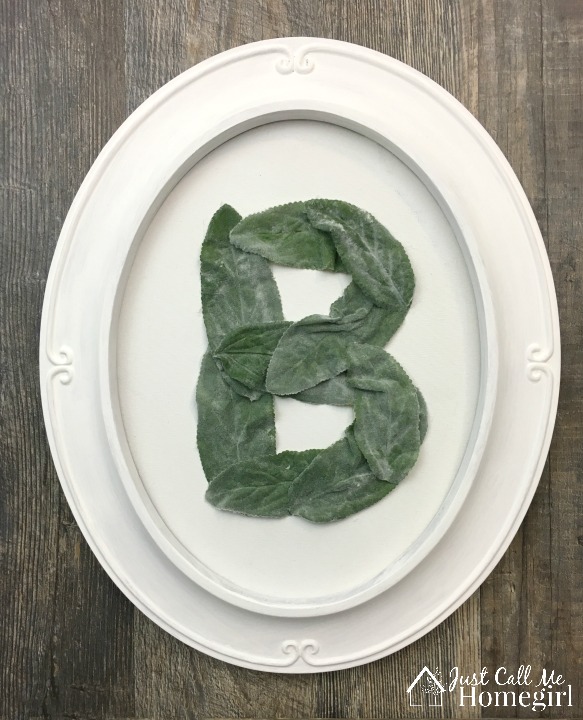 You could do this with flowers, sticks, or really anything.
Now let's hope this is a short and mild Winter!