When moving into our home I had visions of walking through my huge vegetable garden, picking juicy tomatoes and filling my basket with tons of cucumbers and watermelons.
I decided to start small. I had my dad make two raised beds. I decided only two since I have never grown vegetables before I would get the hang of it and then expand the next year.
Well, it's been three years and I haven't expanded at all. Last year my crops consisted of a few beans I just ate off the vine. My tomatoes didn't grow, my cucumbers were an inch long and dead before I could pick them.
I did worst last year than I did the year before!
So this year, I still planted but I wanted to make my garden flourish. I think one of the reasons why is my soil. I ordered top soil when the beds were made and sometimes I would sprinkle some egg shells on it. That was what my fertilizing consisted of.
This year I decided I wanted to try composting to make beautiful soil to help my garden.
I thought about purchasing a compost bin, but then decided I should just make one. I found some compost bins made out of pallets, scrap wood and a bunch of other materials.
It was one day when I was looking out our kitchen window I saw a large tote that my husband and son were using as a soccer goal sitting in the yard. I wondered it I could make a compost bin out a tote?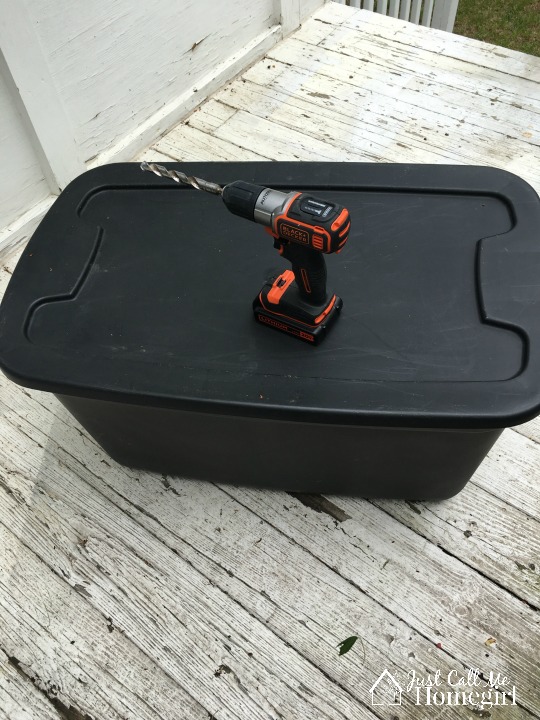 I thought it was genius! I was really onto something! So I did a quick search on Pinterest and apparently I was really late to the party.
There were a ton of tutorials on how to make a compost bin out of a tote. I found this one by Young House Love and used it as my inspiration.
Supplies Needed:
Large tote
Drill
Shredded cardboard
Dirt
Organic material
I first used my drill to create holes all over the tote. I did get a bit hole happy and drilled holes on all sides instead of top and bottom but I think it's fine.
I then added shredded cardboard to the bottom and added some dirt from the raised beds.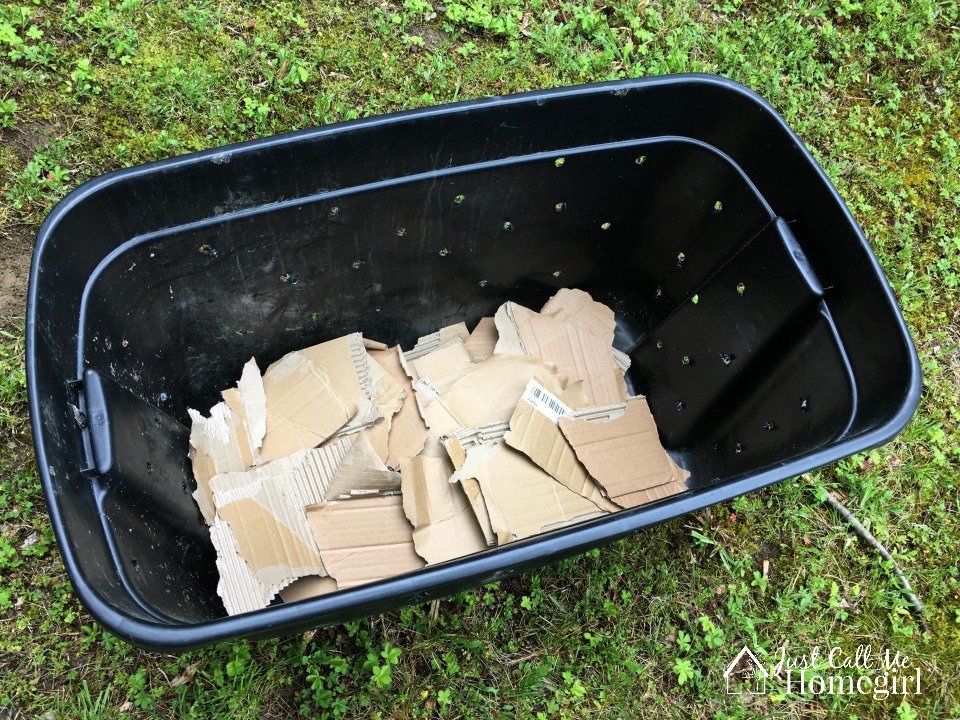 I gathered egg shells, dryer lint, banana peels, coffee grinds, and avocado skins and threw them in.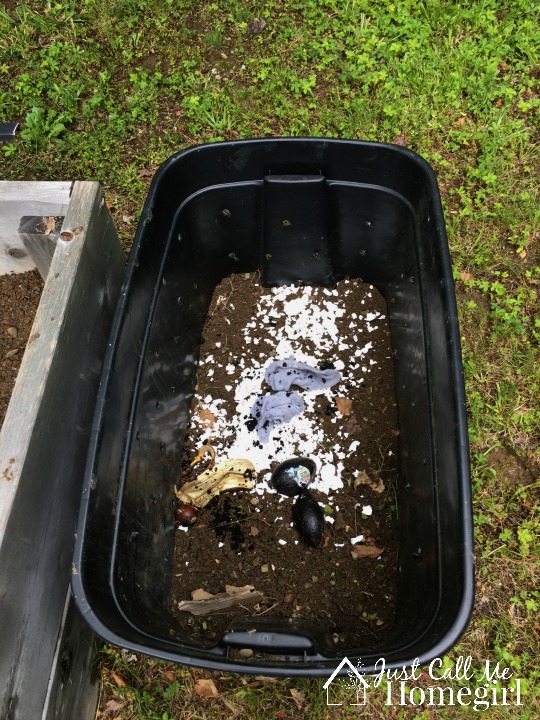 I sprayed some warm water over everything and gave the whole tote a big shake.
I continually add more scraps and mix it around every few days.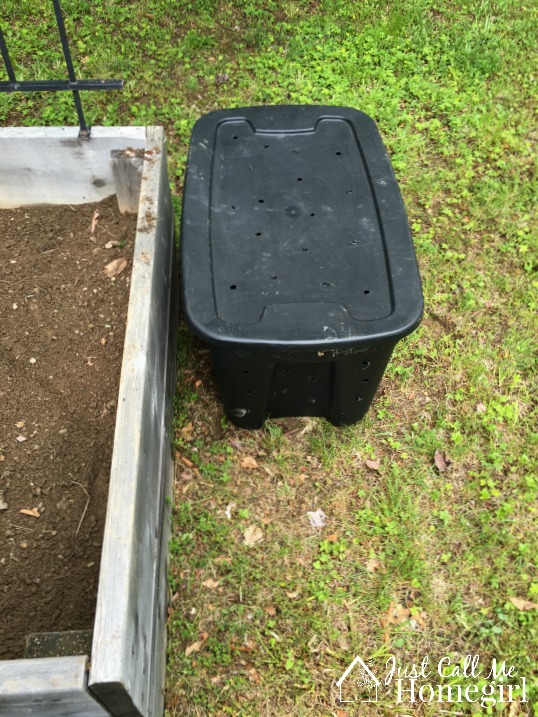 It's only been a few weeks but I can't wait to start using my soil. But I do believe it really won't be ready for about 3 months. So maybe next year's garden will benefit from all my composting!