In our family room we have a large basket filled with our throw blankets, but our family room is also in our downstairs which tends to get damp in the summer even with dehumidifiers going constantly.
When I was taking blankets out to wash one day they just didn't seem fresh. Being shoved in a corner in a basket wasn't allowing for a ton of airflow.
I was thinking about how I could store the blankets out of the basket, have them easily accessible but also look cute.
I thought about a blanket ladder, but I didn't really want to go that route. Then it came to me. I could build a big peg rail but for blankets.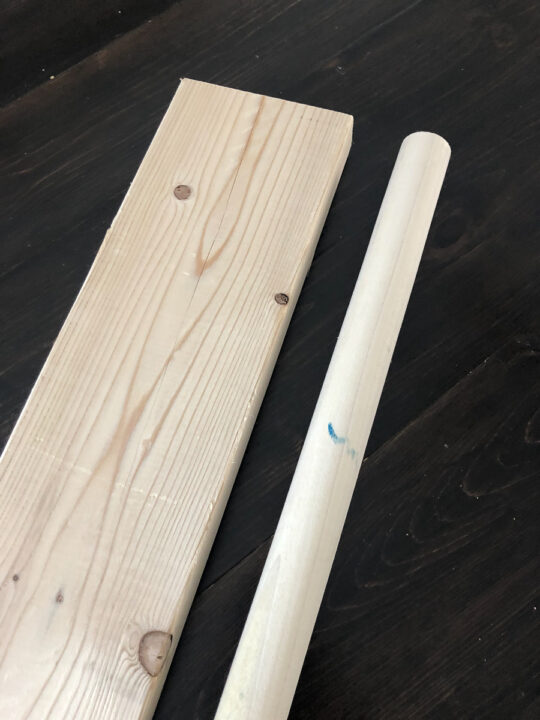 Supplies:
1 1/4″ dowel
2×6 board as long as you prefer
Stain of choice
Wood Glue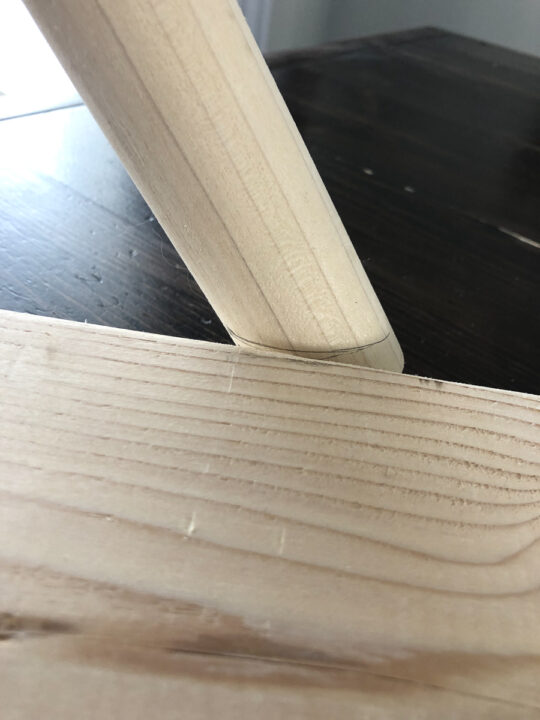 Because I wanted to hang this vertical I knew I would need the pegs to have an angle. To find that angle I simply held the dowel up to the board and then marked when I found the perfect angle.
Using my miter saw I moved the blade to follow the angle of my mark.
I cut 5 pegs at 6 inches, then cut the other end straight so they were 5″ long. This way I didn't have to keep moving the blade back and forth.
I measured the layout and marked where each peg would go.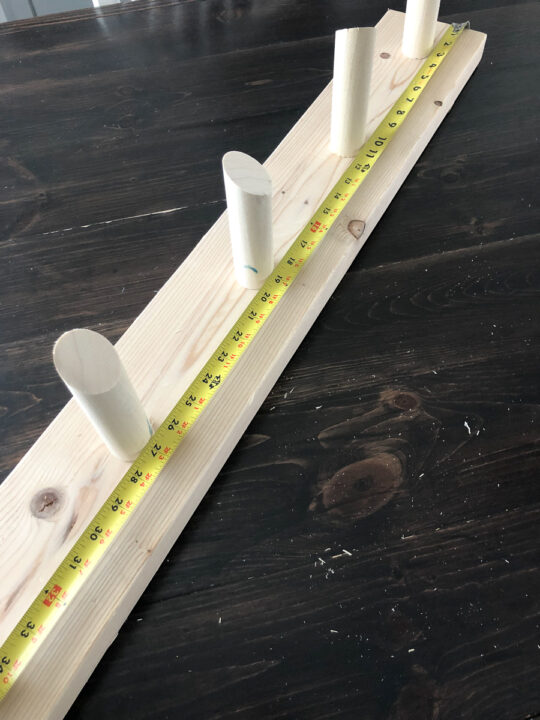 I stained everything in Special Walnut by Minwax.
Once the stain was set, I used wood glue to glue each of the pegs on making sure they were lined up and straight. You can see my professional set up how of how I held them in place here.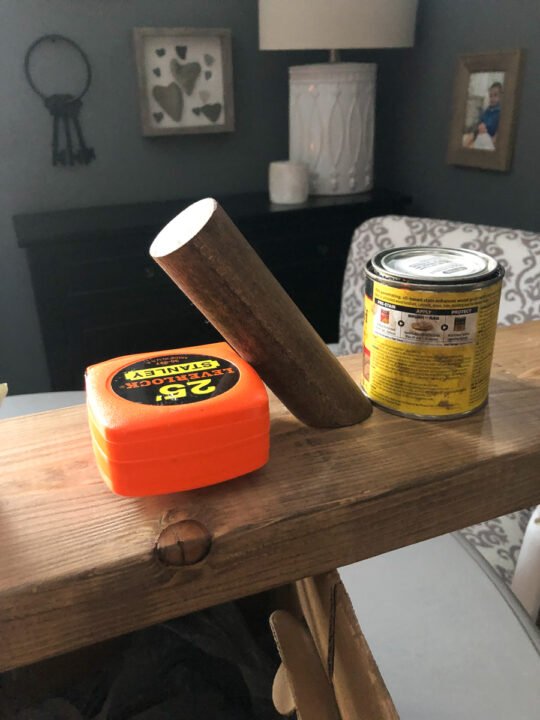 Once dry I hung it on the wall by screwing in right into the stud. It turned out perfect!
This was a super simple DIY that is also very functional!