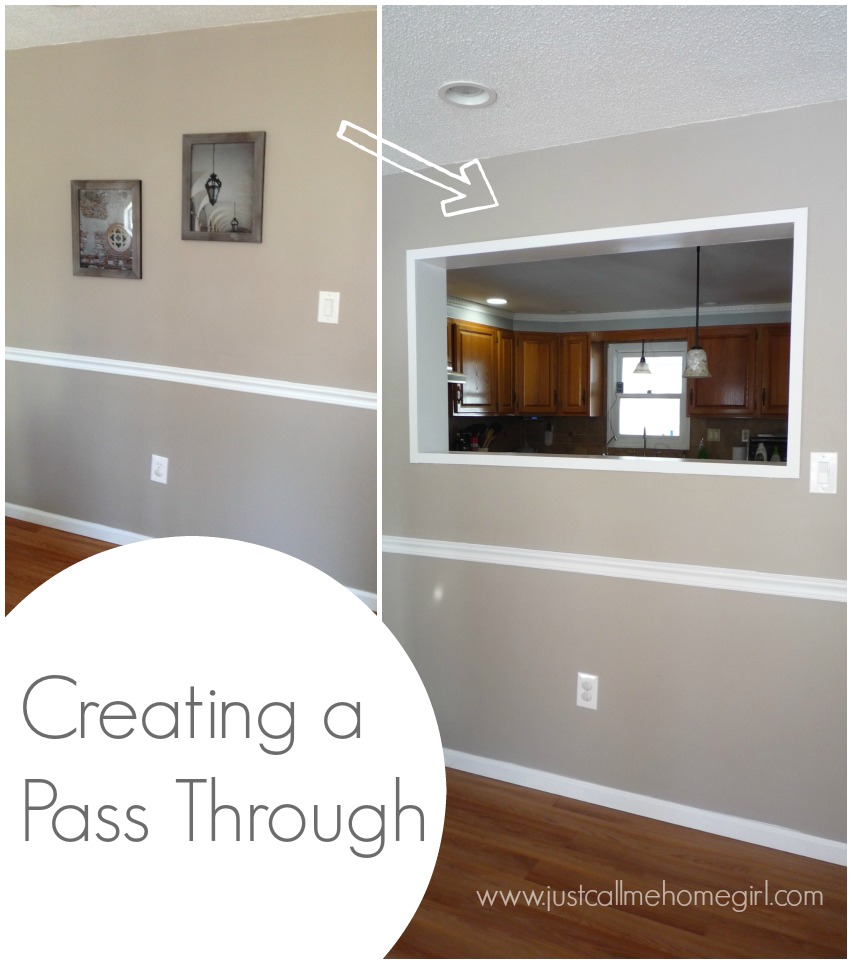 In our raised ranch home, and in many bi-level homes, when you walk up the stairs from the main entrance, in front of you is usually the kitchen along with dining room, family room and hallway to other bedrooms.
If you remember, we are trying to customize our raised ranch as much as possible so it doesn't look so cookie cutter.
For example, we replaced the ordinary railing for a beautiful built in, which you might have already read about.
The next thing we wanted to accomplish is to bring more light into our kitchen. As of right now and will be changing soon…the cabinets are a honey oak, and the counter tops are a brown tile. Which isn't reflecting much light.
There is also a window above the sink, but it looks out into our sunroom so not a ton of light is coming in.
In our family room we have a large bay window and over the front door we have a window as well. These bring in a lot of light but we needed to let that light into our kitchen.
When you come to the top of the stairs there is a wall that divides the kitchen and the family room. We knew we had to open that up.
For now we didn't want to do MAJOR construction like taking the wall down and adding a header etc. So we opted for an opening to let the light flow into the kitchen.
Here is how we did it…
First, we found the studs, we needed to leave enough support on the sides since it is a load bearing wall. We then marked, leveled and measured where we wanted the opening to be. Notice my trusty "figure outer" my mom, also known as Retired Grammie.
Second, we cut the sheet rock and teared it down. Here is what it looks like from the living room side..
And the kitchen side…notice the light pouring in!
We cut the studs inside the hole, and put our frame boards in place. We used pine, cut to size and screwed them into the remaining studs, framed the outside with a little trim, caulked the holes and gaps, primed and painted!
I love the way it turned out and how much light it brings into the kitchen!
Bonus…now I have another place to decorate for holidays since we don't have a mantel!
What do you think?
I'm so ready to tackle those cabinets….