For Christmas decor this year I went way less than I usually do. I don't know if it's overwhelm, or because we are not hosting this year as we usually do but it's a bit minimal for me.
Even so I wanted to at least show you my dining room shelves. I think they might be my favorite I have ever done. I love how they're neutral, with two little pops of the little red truck, but they a little "cluttery" I just love them.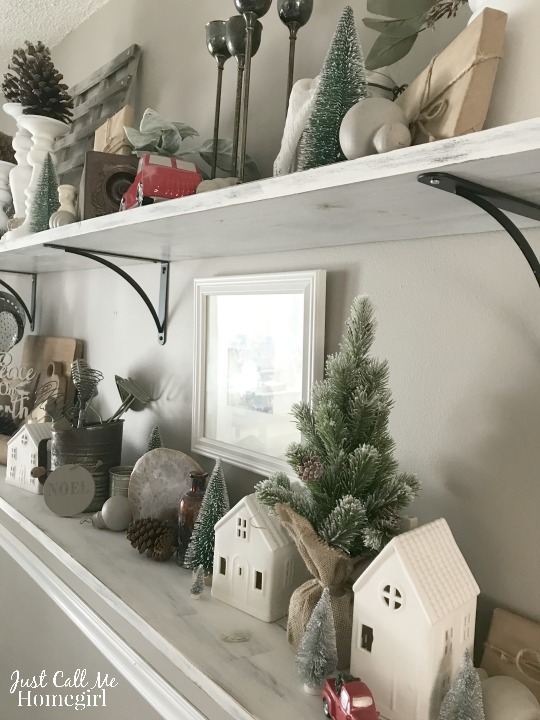 For my dining room table I have wanted a cable knit runner for so long and I could never find one. Then JcPenny came to the rescue! I snagged these cable knit runners for less that $14 each! (now sold out)I bought two because my table is over 7′ long and I wanted it to hang.
At first I had them laying flat but I wanted them to look a little more cozy so I scrunched them up and I love them. Don't you just want to lay on the table and snuggle up?
For decor, I kept it easy since this is our only table and we eat at it everyday, smash play doh into it and spread out the coloring sheets. I needed the decor to be easy to take off.
These bird cages were a clearance find at Michaels a few years ago. I popped in some pinecones and a little greenery and now they look cute but are easy to remove!
Plus who am I kidding, the little pinecones that are strewn about will became flying pinecones to two toddlers when these photos are done.
But I hope this a little inspiration that you don't need to over do it, but you sure can make it cozy!