I love decorating for Christmas. I tend to decorate with natural, rustic and vintage pieces and this year is no different.
The small trees, garland, pinecones and vintage pieces all come together to make this my favorite decorating year yet!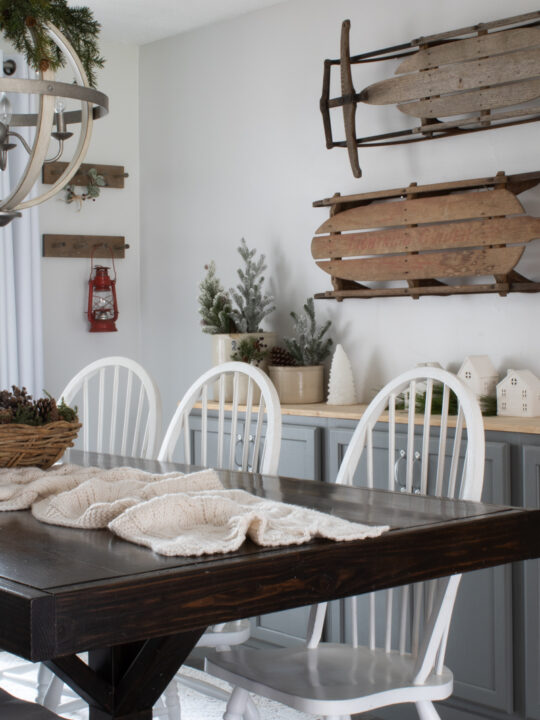 I recently talked on Instagram about why I like to decorate with vintage pieces. Most of the pieces are what I remember my parents decorating with when I was younger. Which makes me want to place pieces that have meaning like these sleds my parents used when they were kids and my Dad's old red lantern, so when my kids are grown, have their own family and homes these are the pieces they will remember and hopefully want.

I can just imagine them telling their kids "Your Grandma used to hang these on the wall or decorate them in the entry for Christmas when I was a kid. They were your Great Grandparents"

When decorating make sure it creates a feeling and memory for you. Don't buy something because it's trendy and because everyone does it that way. Create your home for you and your family.

I have to admit. I prolonged placing anything in this large jar because I tried to keep thinking of something that would make a big impact. The show stopper that everyone would gush over. Well, I kept thinking of these trees. I did the same thing last year. but I LOVED it. Why was I trying to up myself? For everyone else? Today I finally snapped out of it and did it again because it made me happy.