This is a sponsored conversation written by me on behalf of Cricut. The opinions and text are all mine.
I have been wanting a Cricut forever. Each time I would make something or think of how to make something I would usually think, it would be so easy with a Cricut.
Well the day has come! I received my Cricut Explore Air 2 about a week and a half ago, and I am ready to let you know what my first impressions are.
When I took it out of the box I was surprised with the size, I think I imagined it smaller but it was big. Not oversized just not what I imagined.
Looking through the box I has happy to report that in a little envelope were cards telling me basically what I had to do to set it up.
It explained where to go and what to do. You also receive a few supplies to make your first project with.
But to be honest, after that I was a little lost. I didn't really know what to do next.
I started looking around and found a set of videos from Cricut that explained items and tasks in more depth. Basically just what I needed.
With my son's birthday in a few days I thought I would give it a try for a little sign for his door when he wakes up.
I wanted something simple so I started with a ballon image and from there just added "Happy Birthday Henry".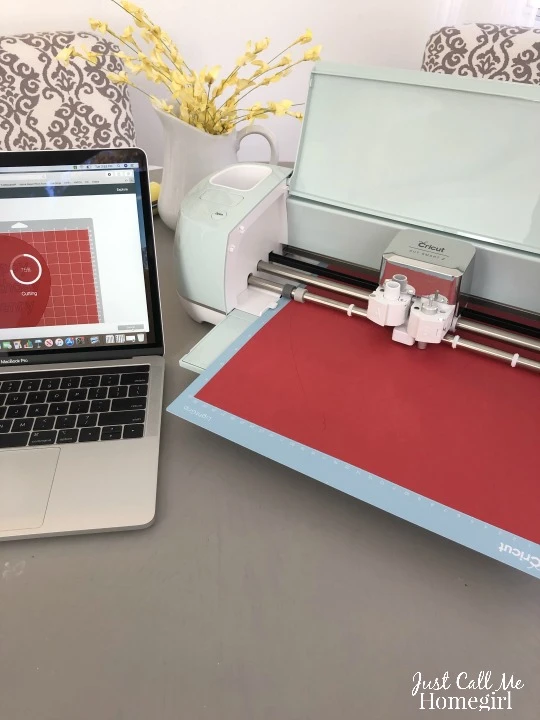 Going through the Cricut Design Space is a little confusing at first but I love the way that Cricut tells you what you need to do, and what your project will look like before it's actually cut.
I did need to look a few times to see what each of the terms meant but the answers were not hard to find.
Once I had the design down, loading the paper into the Cricut is a no brainer. The machine also comes set up for you. It has the cutting blade already inserted so there is no "set up" of tools to start. Which I find very helpful.
The little sign turned out cute and Henry will think it's awesome anyway.
I can't wait to start getting the hang of using this and expanding my projects. I would love to start creating stencils, and my own cards. The kids are excited because I told them we can make stickers. So, I'm assuming that will be my next project…
All said and done, I think the Cricut Explore Air 2 is a great machine. To a beginner like me, it does take practice and some video watching but it's not to hard that it intimidates me that I don't even want to try it.
I'm excited to learn more what the machine can do and share it all with you!
Have you used a Cricut? What's your favorite thing to make with one?
Comments submitted may be displayed on other websites owned by the sponsoring brand.