Aren't picky eaters so frustrating! I always said my kids will eat what I make or they won't eat. Well, that went out the window when they wouldn't eat anything I made.
They have the typical toddler eating habits of chicken nuggets, hot dogs, pasta and peanut butter and jelly sandwiches. Thankfully they will eat any fruit…and a few vegetables.
I always worry about if they are getting the right amount of nutrients that they need for their little growing bodies. I think it's something that every parent worries about.
In 2015 a new local company, Indoor Organic Gardens of Poughkeepsie, started growing Micro Greens and I started learning about these little leafy pieces of goodness. A microgreen is the second stage in the four stage growth cycle of a vegetable. 1. Sprout 2. Micro 3. Baby 4. Mature.
An ounce of Red Cabbage at the micro stage contains the same nutrition as 40 ounces of at the Mature Stage, which is what we are used to eating. I would say eating 1 ounce is a lot more doable than 40oz of mature Cabbage!
So for 3 years this is what we would give our kids. We would put micro greens in their quesadilla, smoothies and sometimes they would just eat them on their own.
We would also eat them in salads, tuna, as a topping to steak etc.
But last year in 2018 IOGOP, began taking these micro greens and drying them at room temperature which preserves the micronutrients and living components as if they were fresh.
This was a game changer. A serving size of .04 oz, which is 1 tsp…let me say that again…1 tsp provides a 20% DV of Vitamin A and beta carotene. 1 tsp of Broccoli Powder equals about a cup of Mature Broccoli.
Use code 'homegirl' for Half Off!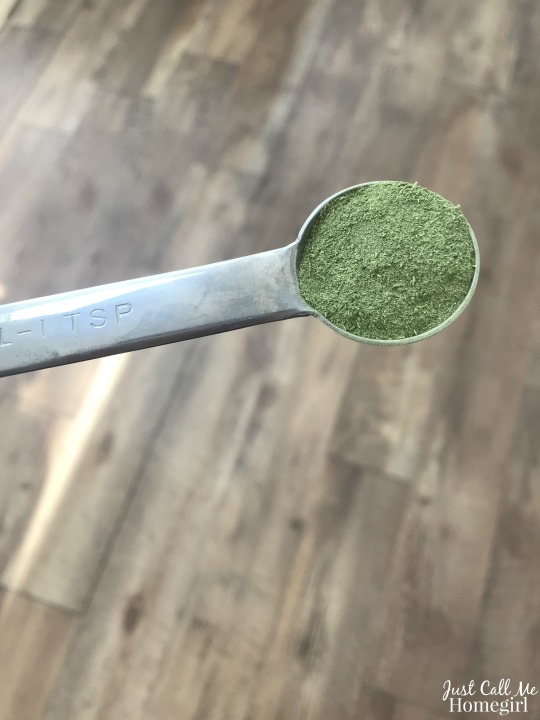 Here is more info about IOGP Micro Powder:
This is the most highly concentrated form of Organic Micronutrients available that we are aware of.
51,600 IU/100g vs 623 IU/100g for Mature Broccoli, Vitamin A. (USDA/Eurofins Lab analysis)d
35 mg/100g vs .8 mg/100g for Mature Broccoli, Vitamin E
56 mg/100g vs 21 mg/100g, Magnesium.
144 mg/100g vs 90 mg/100g, Vitamin C
This is the most highly bioavailable and absorbable form of Organic Micronutrients we are aware of.
100% Certified Organic. NO Pesticides, NO Herbicides, NO Fertilizer, NO GMO.
We now add this to our kids, peanut butter sandwiches, yogurt, quesadillas, ice-cream, pasta etc. You want to add the powder to something that is already heated. Once the powder reaches 110 degrees its starts to loose its nutrients, which is why IOGP drys micro greens at room temperature.
I personally love just getting my daily dose in a small bowl of applesauce.
If this is something you would like to learn more about send me a message.
Want to try some for yourself or your kids..buy it here. (affiliate)
Use Code 'homegirl' for Half off!
1oz is a 25 days supply and it measures out to the same as 5.25 lbs of Fresh Raw Mature Broccoli. But now you can carry it in your pocket!
IOGP, LLC does not claim that this product Prevents, Treats or Cures any Condition or Disease. This is a product sourced solely from Fresh, Certified Organic, Living Microgreen Stage Vegetables available year around.
Don't forget to use code 'homegirl' for half off!!!