My son wanted to be Darth Vader for Halloween when he was 4. Before he had ever seen a Star Wars movie. I blame YouTube, but in the last 2 years we have finally watched the movies and he's still obsessed. So even though he is young, he's the ultimate fan.
This gift guide includes items we already have and things he's told me he wants. Also things that are just plain cool to give your fellow Ultimate Star Wars Fan.
Some of the following links are Affiliate links. Click here to see my full disclosure.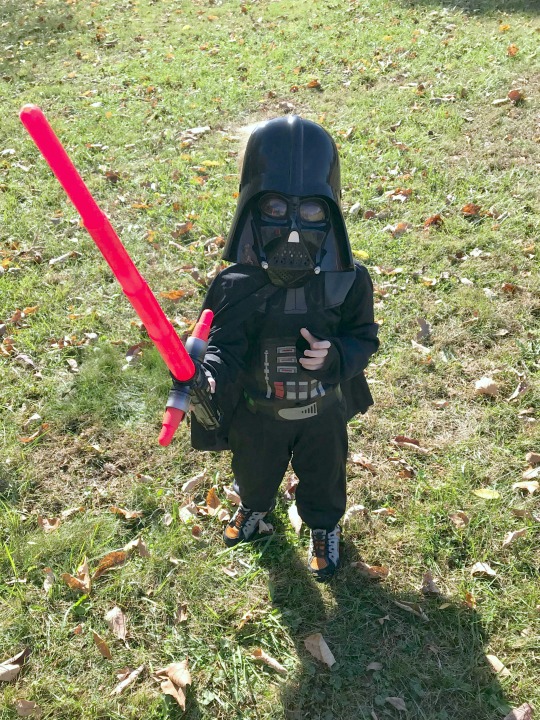 Legos– This year Lego is celebrating it's 20th anniversary of Star Wars Legos and they are doing so with some cool throwbacks. This set was gifted to us from Lego with the Original Darth Vader replica from when they launched! Star Wars + LEGOS? I call that a double win. They have so many options I don't think you can go wrong for any Star Wars Fan.
Bedding – For my son's birthday this year he got this awesome bedding set. Let me tell you, this bedding is legit. The quality is amazing, it's not some cheap blanket that won't even keep you warm. It's heavy and high quality. And the sheets are SOFT. I highly recommend. And he loves them.
Darth Vader Simon Game – I loved the Simon game when I was a kid and now Henry loves it too. This one is in the shape of Darth Vader's head and a lot of fun. Plus it helps with their memory as well!
Darth Vader Figure – We gave this to Henry for his birthday last year and it's so fun. You squeeze his legs and it makes Vader/Lightsaber noises and his arm moves up to swing the lit up lightsaber!
Anakin/Vader Changing Light Saber – A little bit of a splurge for a lightsaber but this one is a must have! It changes from blue to red with noise as well. Henry loves this and worth the money!
Luggage – With these spinner Star Wars collection luggage you will never lose your luggage again!
Darth Vader Lunch Box – Henry uses this everyday at school. Such a unique lunch box and has lasted!
More Items I found and so fun!
For even more Star Wars Gifts and quick links to these gifts, check out my Amazon Store Star Wars Gift List!
Did you know Bed Bath and Beyond have their very own Star Wars Character Shop filled with even more awesome items? Check it out here!