Want to make a little extra cash or just get rid of some of the clutter in your home? Have you tried eBay?
I have been an eBay seller for 20 years and it's a little crazy what I have actually sold on eBay…
Some of the items I have in this list could be in your recycle bin right now or even in your trash!!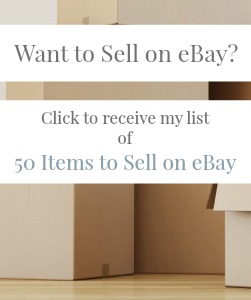 If you don't know where to start or what you could possibly sell then sign up below and receive my list instantly in your inbox of
50 Items You Can Sell On eBay!